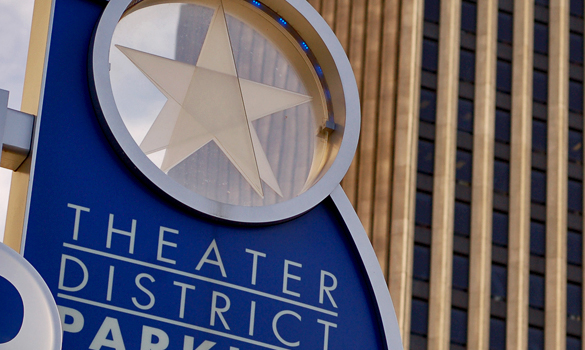 On today's program, we conclude our 2nd annual "State of Houston" series – exploring the state of Greater Houston's economy, transportation, health, education, environment, politics and culture. Today, we look at what's happening here in arts and culture, with News 88.7's arts and culture reporter
Amy Bishop
.
Also this hour:
The Good the Bad and the Ugly
Marcus Davis, Natalie Arceneaux, and Joe Holley comprise this week's "non-expert" panel, which parses The Good, the Bad, and the Ugly of intriguing developments in the week's news, including video capturing a violent incident involving a contractor and dogs in a Kingwood family's backyard, the "affluenza" teen being ordered to spend nearly two years in jail, and the old Houston Chronicle building's impending demolition.
Jason Moran
The third annual CounterCurrent Festival is underway this week (April 14-17, 2016). Among the artists and performers participating is jazz musician and Houston native Jason Moran. He's recorded ten albums for Blue Note Records, serves as the artistic director for jazz at The Kennedy Center, and performs Sunday (April 17) at MacGregor Park, near the University of Houston. He joins us to discuss his music and the festival.
Fundraising Reminder
This is it! News 88.7's spring fundraising campaign ends at 7:00 p.m. – earlier if we can reach our goal of $825,000 early. Your support is essential. As of 9:00 a.m. your friends and neighbors have raised more than $680,000, but your help will be critical if we're to meet the overall campaign goal today. Houston Public Media has made a commitment to producing Houston Matters, and we hope you'll support the service we provide with a sustaining financial contribution at 888-909-0887 or houstonpublicmedia.org. Thanks!
Houston Matters begins at noon.
We also offer a free daily, downloadable podcast here, on iTunes, Stitcher and a variety of other podcasting apps.