On this week's episode of Music in the Making, we're talking about the similarities between two great romantic composers as we compare two of their works — featuring the cello!
Pyotr Ilyich Tchaikovsky – Variations on a Rococo Theme, Op. 33
Desmond Hoebig, cello; Andrew Staupe, piano
Duncan Recital Hall
9/18/2012
Throughout his life, Tchaikovsky wrote several famous concerti, including one for the violin and three for the piano. As his career developed, he had promised to write a cello concerto. During this time in the romantic era, the cello was being seen as a more prominent and virtuosic instrument. By the twentieth century, Dvorak, Schumann and Saint-Saens had all written in a cello concerto. However, Tchaikovsky never found the time to write a full concerto for the instrument; some believe that his unfinished sketches on the back of his sixth symphony were the beginnings of this promised composition. But years earlier, Tchaikovsky gave us the next best thing, his Variations on a Rococo Theme. While also providing immense technical and artistic challenges, this piece is also known for it's beautiful melodies and deep expression.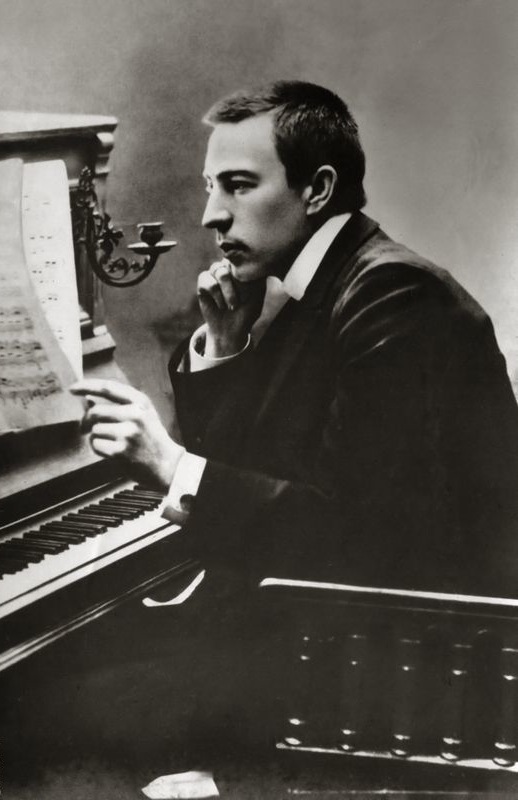 Sergei Rachmaninoff – Cello Sonata in G minor, op. 19
Desmond Hoebig, cello; Andrew Staupe, piano
Duncan Recital Hall
9/18/2012
Throughout his life, Rachmaninoff was influenced by Tchaikovsky. It started as early as his childhood, when his older sister would play Tchaikovsky's music for him. The two composers met a few times throughout Rachmaninoff's life, but they began a working relationship when Rachmaninoff enrolled at the Moscow Conservatory, where Tchaikovsky served as a theory professor. When grading one of Rachmaninoff's tests, Tchaikovsky gave him the highest score in the class and filling his paper with small "plus" signs to show his immense approval. Afterwards, Tchaikovsky asked that Rachmaninoff send him all of his current work so that he could critique it. And perhaps it is for this reason that Rachmaninoff's music took on many of Tchaikovsky's characteristics. Both composers were known for their melodies, emotion and use of color. To assess the influence of Tchaikovsky, next we'll listen to a work by Rachmaninoff that uses a similar medium to Tchaikovsky's Variations on a Rococo Theme. While not exactly in a concertante style, Rachmaninoff's Cello Sonata is also his greatest work to feature the cello.
This episode originally aired Sunday, April 10th, 2016. Catch Music in the Making every Sunday at 7:06 PM on Classical 91.7.