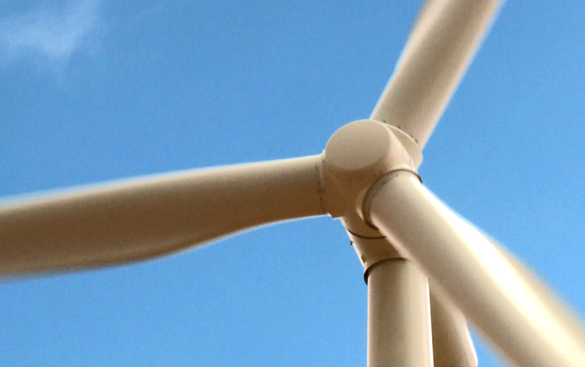 A Houston-based company has entered into an agreement with the U.S. Department of Energy (DOE) to carry out a project designed to modernize a portion of the country's electric grid and be able to deliver wind-generated energy from the Texas panhandle, Oklahoma and southwest Kansas to more than 1.5 million homes across several states. DOE announced its participation in the public/private partnership with Clean Line Energy Partners last month. Under the Plains & Eastern Clean Line Project, Clean Line will construct, operate and maintain the transmission lines while DOE will own some of the project's facilities. Clean Line Energy likens the delivery of renewable energy across several states to the use of railroads transporting cattle and other goods from rural to urban communities.
On this edition of Houston Matters, we learn more about the project from Michael Skelly, the founder and president of Clean Line Energy, and Gavin Dillingham, the program director for clean energy policy at the Houston Advanced Research Center. We also discuss the potential for additional wind power transmission across the country and the implications of projects like this for Greater Houston's renewable energy companies.
Bringing Manufacturing Back
Also this hour: Tenaris is one the world's largest oilfield services companies, specializing in manufacturing steel pipe. It's building an enormous new mill to do just that in Bay City, about an hour southwest of Houston. The mill will be operational next year. But why build such a huge new operation at a time when oil prices are so low? News 88.7 energy and environment reporter Dave Fehling toured the new plant to find out. He talks with German Cura, the company's North American area manager.
Making Houston More Walkable
Then: On past Houston Matters programs, we've explored a number of concerns and efforts related to walkability in the region. We've talked about safety concerns for pedestrians, areas in need of improved access and policies designed to make the region more walkable. Now, two Houston neighborhoods have been named to a residential brokerage firm's list of The 10 Most Walkable Neighborhoods in Texas. Of course, the firm in question, Redfin, is based in Seattle, Wash. So how did the firm determine Midtown and the Neartown/Montrose neighborhoods deserve to crack that list? Paige Phelps asks two Redfin employees: marking manager Tara Waggoner and public relations specialist Keena Bean. We also hear the thoughts of several Houstonians, from a pedestrian hit by a car in Montrose six years ago, to representatives of Houston Tomorrow, the Urban Land Institute and the City of Houston's public works department.
National Poetry Week
Plus: Each Monday this month, during National Poetry Week, we will meet Houston-based poets. Today, we're introduced to Choonwha Moon.
Sports Monday
And: From tonight's (April 4, 2016) NCAA men's basketball championship game at NRG Stadium, to the Houston Astros' season opener, to the Houston Rockets on the postseason bubble, there's a lot happening in Houston sports. We talk — as we do every Monday — with Jeff Balke, who writes for the Houston Press and Houstonia magazine.
Houston Matters offers a free daily, downloadable podcast here, on iTunes, Stitcher and various other podcasting apps.