Listen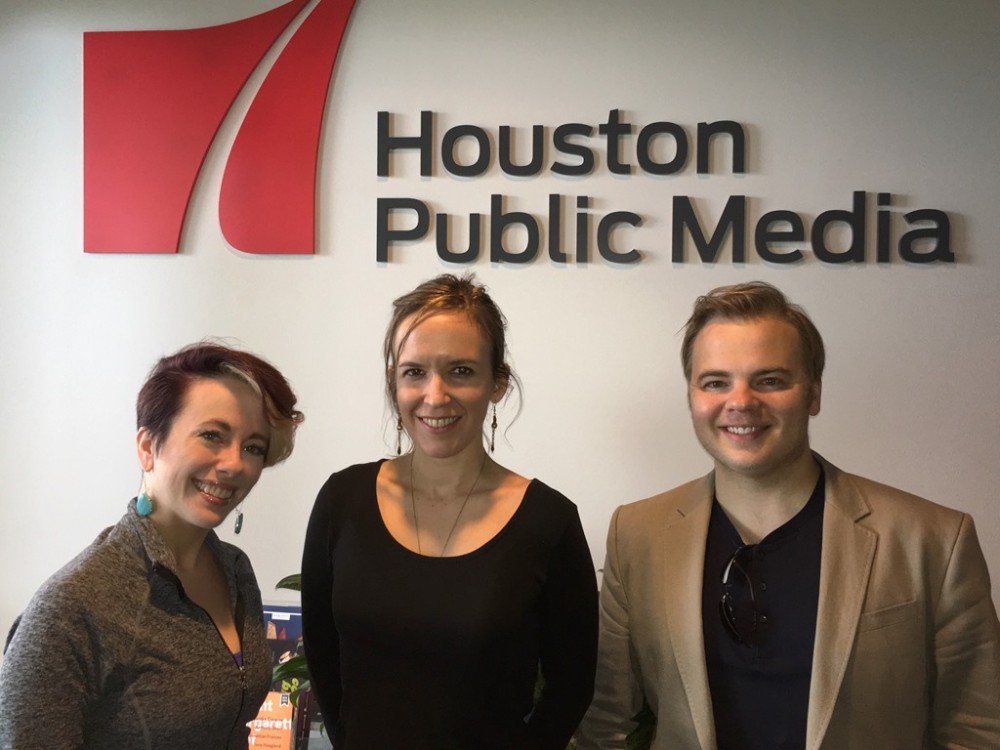 (L-R) Whitney Bullock, viola, Alexandra du Bois, composer, and Matthew Detrick, Apollo artistic director/violinist.
In 2014, Houston's Apollo Chamber Players inaugurated a bold new commissioning project they call 20X2020 for which the group will engage composers to write a total of 20 new folk music-inspired works by 2020.
For their latest concert, Croatian Connections, Sunday, April 3rd, 6PM at the MATCH in Midtown, the ensemble will feature a Haydn divertimento (or cassation) for 2 violins, 2 violas and double bass (with two Houston Symphony guests, principal bass Robin Kesselman and violist Sheldon Person), a 1997 string quartet by Serbian composer Aleksandra Vrebalov, and the latest 20X2020 commission by Alexandra du Bois.
Du Bois drew her inspiration for the Apollo commission from folk songs and melodies from the Croatian coast. She has received previous commissions from prestigious ensembles such as the Kronos Quartet and Menahem Pressler and the Beaux Arts Trio.
Apollo members Matthew Detrick (artistic director, violin) and Whitney Bullock (viola) joined Alexandra du Bois in the studio to talk about Croatian Connections with Houston Public Media's St.John Flynn.