Listen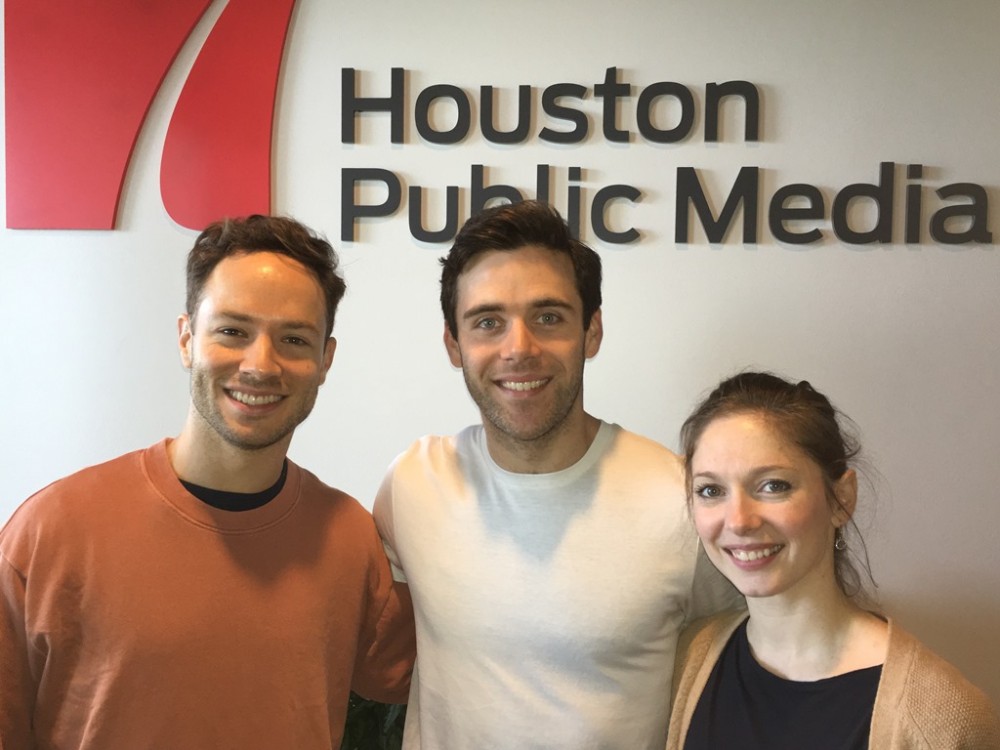 (L-R) Houston Ballet dancers Oliver Halkowich, Connor Walsh and Melody Walsh
REACH was the brainchild of Houston Ballet company dancers Melody Walsh, Connor Walsh, and Oliver Halkowich. The project has two main goals: to give dancers a platform to explore their own choreography, and to support X3, one of Houston Ballet's education and community engagement programs that provides specially-trained teachers who visit schools, free of cost, to help young students to develop creativity and physical intelligence through music and movement.
The REACH performances (in the Margaret Alkek Williams Dance Lab at the Houston Ballet Center for Dance downtown, April 1st and 2nd at 7:30PM) will feature seven new works by seven Houston Ballet dancers, including choreography by Melody Walsh, Oliver Halkowich, and Connor Walsh.
Melody, Oliver and Connor talk with Houston Public Media's St.John Flynn about REACH, X3 and becoming choreographers.