Listen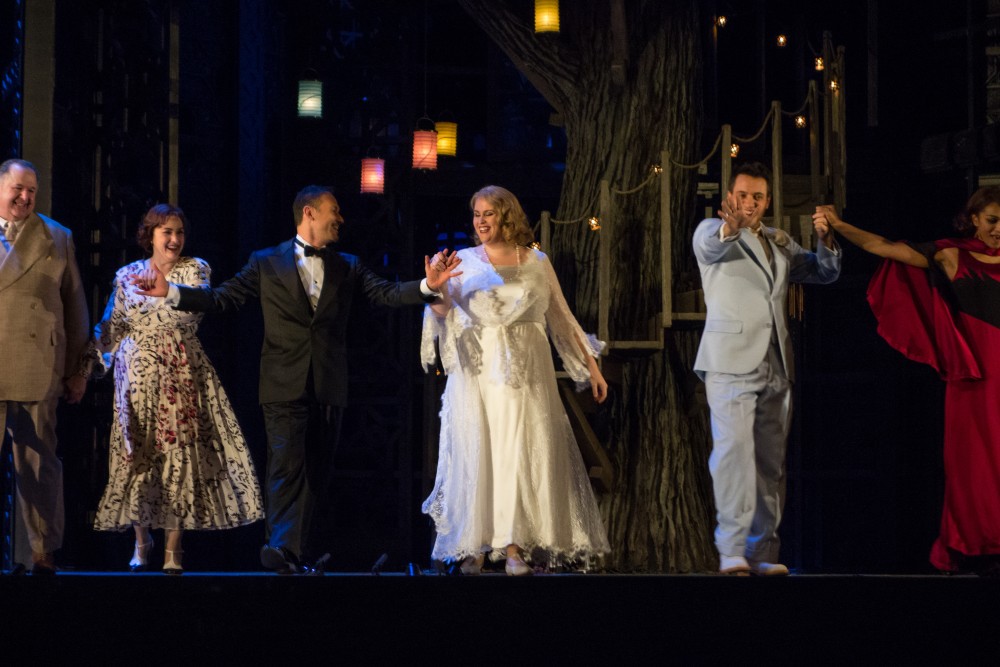 The Marriage of Figaro, Metropolitan Opera House, December 2014
In this all-new OCS Houston Public Media's St.John Flynn and Eric Skelly of the River Oaks Chamber Orchestra give a brief introduction to one of Mozart's greatest creations.
Subtitled The Mad Day, The Marriage of Figaro shows the craziness that ensues when the "right of the lord" is not the opposite of the "left of the lord"!
Le Nozze di Figaro, to give it its Italian title, was the first of the three great collaborations between Mozart and librettist Lorenzo Da Ponte. Based on the French play by Beaumarchais, it tells the story of the madcap events surrounding the imminent wedding of Figaro (valet to the Count) to Susanna (the Countess's maid), and the attempts made to prevent the Count from obtaining the "favors" of his valet's bride-to-be.
Tune in to Houston Public Media's Classical 91.7 Saturday at noon for the Metropolitan Opera broadcast of The Marriage of Figaro featuring Mikhail Petrenko as Figaro; Anita Hartig as Susanna; Luca Pisaroni as Count Almaviva; Amanda Majeski portrays the Countess; and Isabel Leonard sings Cherubino.
[The musical excerpts heard in this OCS come from the 1983 London/Decca release of the opera featuring Sir Georg Solti conducting the London Philharmonic Orchestra and London Opera Chorus with soloists Frederica von Stade (Cherubino); Kiri Te Kanawa (Countess); Kurt Moll (Dr. Bartolo); Lucia Popp (Susanna); Samuel Ramey (Figaro); and Sir Thomas Allen (Count Almaviva)(London 410 150-2).]