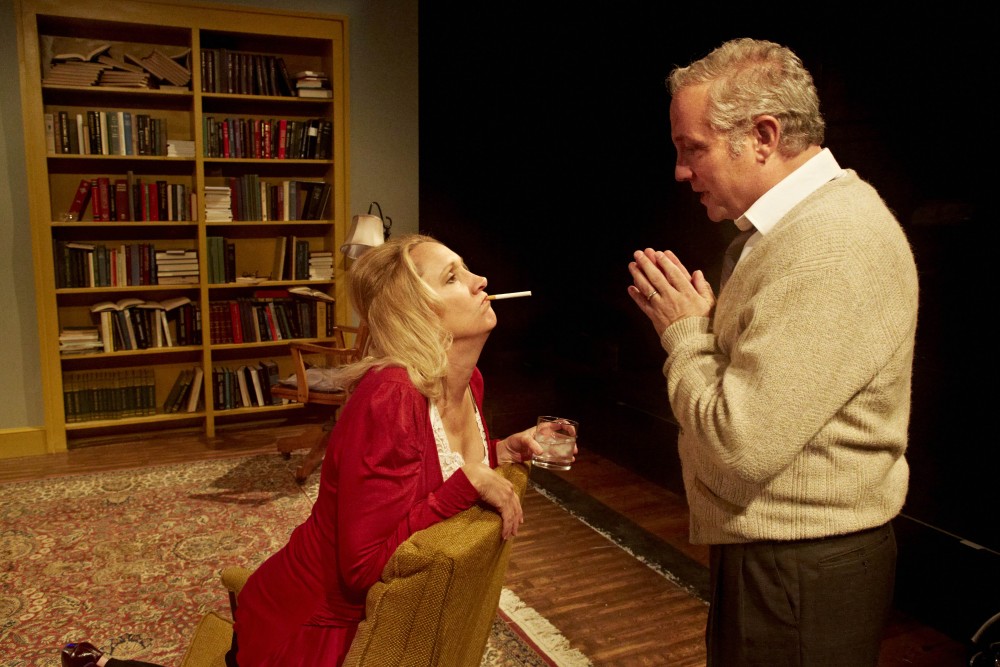 Edward Albee's Who's Afraid of Virginia Woolf? won the 1963 Tony Award for Best Play. It centers on the deteriorating relationship between George and Martha, husband and wife, who invite a younger couple over for drinks after a college faculty reception and then play out their marital frustrations in front of their guests.
The play's title comes from the song "Who's Afraid of the Big Bad Wolf" from the Disney cartoon The Three Little Pigs (1933). At the faculty party earlier in the evening, Martha and some friends had made a literary joke substituting the name of English author Virginia Woolf in place of "the Big Bad Wolf." Martha and George sing this version of the song on several occasions throughout the play.
Houston's Stark Naked Theatre Company is presenting Who's Afraid of Virginia Woolf? at Studio 101 in the Spring Street Studios through March 26th.
Philip Lehl and Kim Tobin-Lehl, who play George and Martha, talk with Houston Public Media's St.John Flynn about one of the great plays of American theater.