Happy International Women's Day!
It probably comes as no surprise that classical music has always been a bit of a boys' club, and there are even some of those boys who wish it would stay that way. Fortunately, the tides are gradually beginning to change, and female musicians of all types, conductors, composers, and performers, are getting their share of the limelight with their male cohorts. Still, that doesn't mean that they've reached peak exposure quite yet. In fact, female composers are still vastly underrepresented in the grand scheme of things, particularly in major orchestra concerts. Over the past two years, the Baltimore Symphony has gathered data on major American symphony orchestras and out of 21 orchestras in 2014-2015 pieces by female composers accounted for 1.8% of the music performed. Out of 89 orchestras in 2015-2016? 1.7%. And that seems like a real shame considering how many great living, women composers are out there working, like...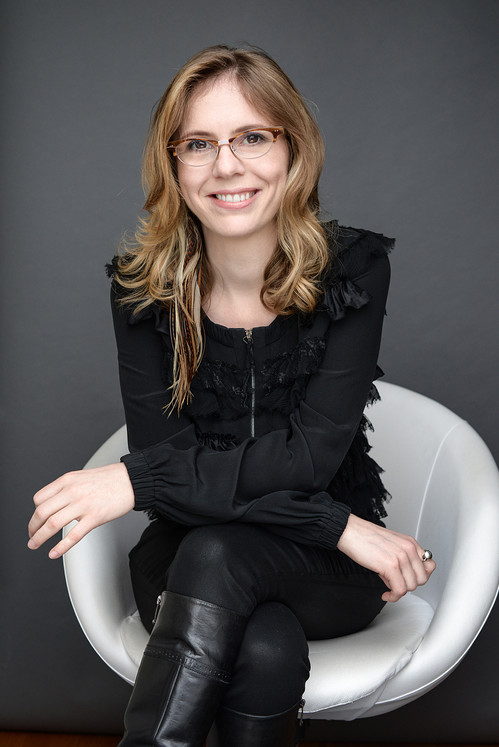 The London-born Clyne is probably best known for her role as lead Composer-in-Residence for the Chicago Symphony Orchestra from 2010 to 2015, and she now serves the role with the Baltimore Symphony Orchestra and Orchestre national d'Île-de-France. She's been widely commissioned and performed throughout the world and works in both acoustic and electronic mediums, often blending the two in pieces like fits+starts for amplified cello and tape. Her work Prince of Clouds is a concerto for two violins written for Jennifer Koh and her mentor Jaime Laredo, which she said made her think of "musical lineage" as she was writing it.
Born to a parentage of mixed Peruvian, Chinese, Lithuanian, and Jewish descent, Gabriela Lena Frank has a host of cultural influences that she personally identifies with in her music. Local readers might recognize her as the current Composer-in-Residence for the Houston Symphony, with several of her pieces on programs this season. She also earned her Bachelor's and Master's Degrees from Rice University. Leyendas: An Andean Walkabout presents a mixture of traditional Western classical idioms with those of Andean folk music with six movements representing various aspects of that culture.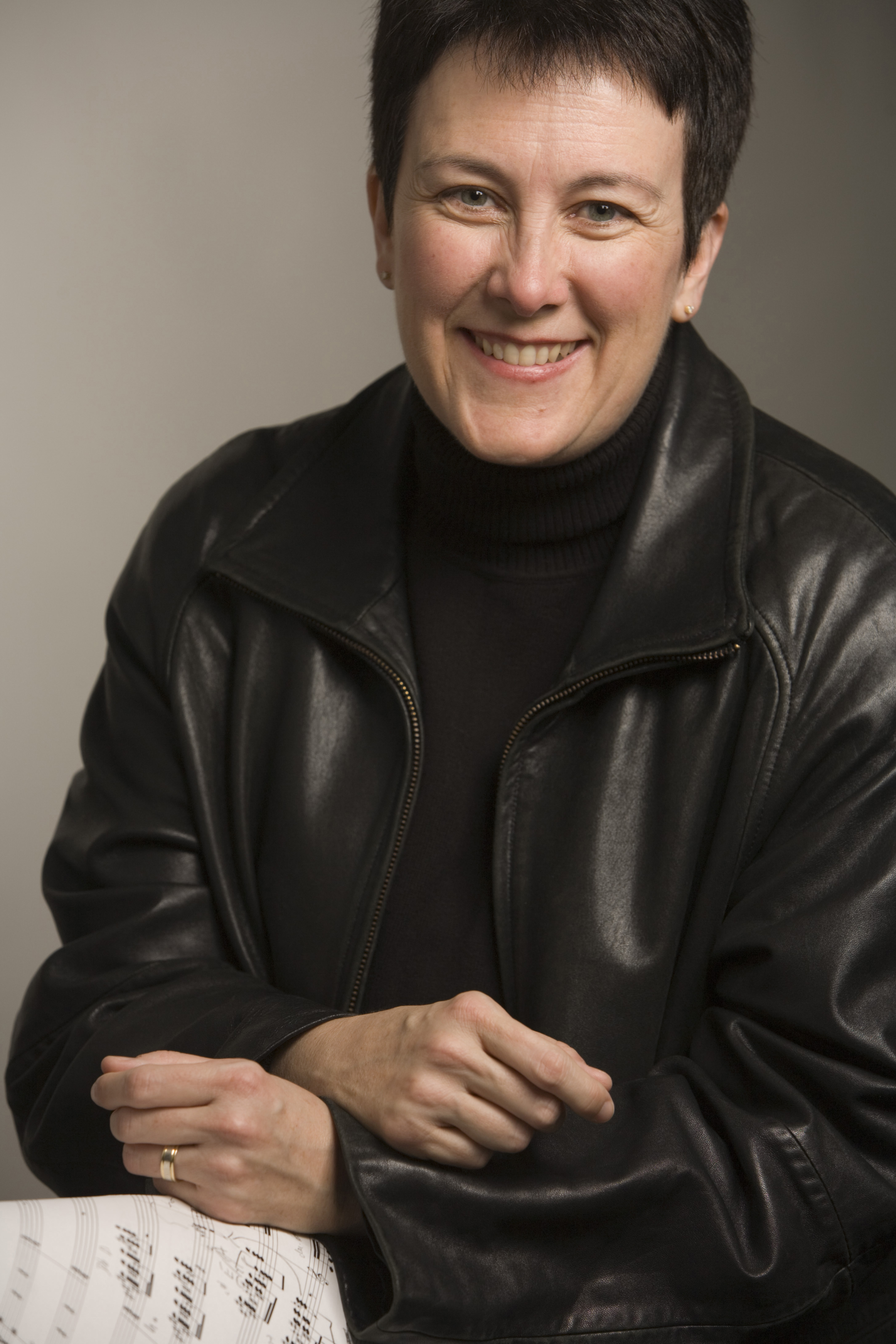 Of the small percentage of women represented in the Baltimore Symphony's "By the Numbers" series, Jennifer Higdon holds the distinct honor of being the most widely performed, particularly for her colorful, impressionistic work Blue Cathedral, which is a memento of her brother Andrew Blue Higdon. She won the Pulitzer Prize for Music in 2010 for her Violin Concerto as well as the Grammy for Best Contemporary Classical Composition that same year for her Percussion Concerto. Higdon has also had great success with her latest project, Cold Mountain, an opera based on the Charles Frazier novel of the same name.
https://www.youtube.com/watch?v=O9JiGCkyN-0
Last year, Meredith Monk received the National Arts Medal from President Barack Obama for her successful 50-year career as composer, vocalist, choreographer, filmmaker, and all-around performance artist. She is known for her minimal style that often features a host of interesting vocal sounds, such as the animal-like howling (with stomping and clapping) of Panda Chant II, or the alternating humming and wordless singing in Hocket. Indeed, without words, Monk seems to opt for testing the possibilities of the human voice as a means of expression, like the somber first track of her album Dolmen Music, "Gotham Lullaby."
Sonic exploration really seems to be Kaija Saariaho's forte. She is well-versed in the techniques of the "spectralist" composers, who create music based on digitized imagery of the sound-spectrum; she worked with computers, tape, and live electronics while attending IRCAM, a research institute devoted to electro-acoustic music; and she subsequently developed a style that features rich harmonies and dense sound textures, sometimes aided by electronic elements. Her very first opera L'Amour de loin (Love from Afar) received both the University of Louisville Grawemeyer Award for Music Composition in 2003 and the Grammy Award for Best Opera Recording in 2011. Her dense orchestral work Orion seems to share a kinship with Holst's The Planets, considering its subject from both a mythological and an astronomical perspective.
As the youngest ever winner of the Pulitzer Prize for Music at age 30 (in 2013), Caroline Shaw has made an impressive mark on the contemporary classical music scene. She also performs with the eight-person vocal ensemble Roomful of Teeth, who are champions of new music and emphasize extended vocal techniques. Shaw's Pulitzer-winner piece Partita for 8 Voices explores a number of these various techniques in the (loose) context of Baroque dance suites. Apart from being a vocalist she is also an accomplished violinist and has a large repertoire of string works in her oeuvre, like the Thomas Tallis-inspired In manus tuas.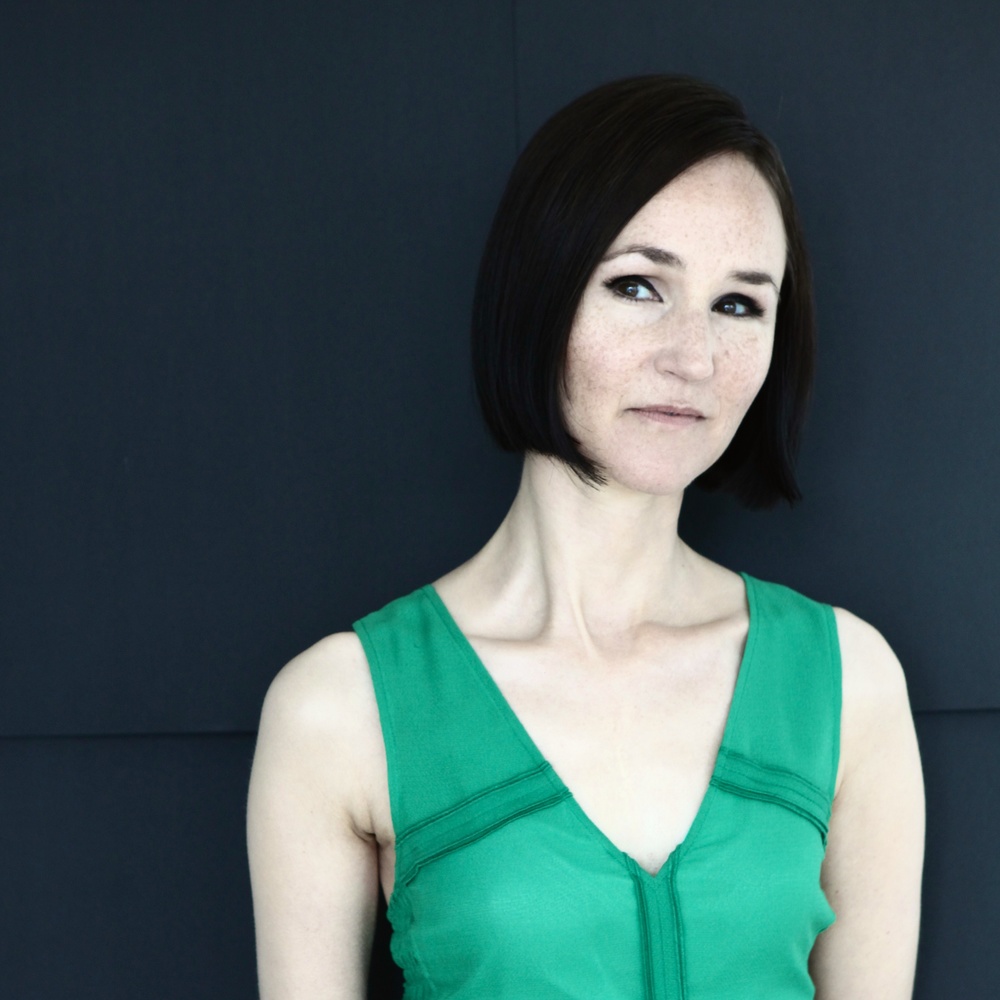 Alan Gilbert once described Thorvaldsdottir as "one of the most unique and expressive voices in the compositional scene today," upon her selection as the New York Philharmonic Kravis Emerging Composer award, which comes with a hefty stipend and a commission for a new orchestral work. Unique seems to be an apt phrase for her musical idiom, one that could be likened to a landscape painting, with long sustained sounds and an exploration of timbres rather than traditional melodic and harmonic materials. Still, as a well-rounded composer she is capable of the latter, like in her old Nordic psalm Heyr þú oss himnum á.
A lengthy career of commissions, awards, and other engagements in the musical community has made Joan Tower an important American composer in our time. Among her most famous works are the five Fanfares for the Uncommon Woman, inspired by Aaron Copland's Fanfare for the Common Man, and fitting for International Women's Day. She was the recipient of the Grawemeyer Award in 1990 for her work Silver Ladders, and in 2008 her piece Made in America won three Grammy Awards: Best Contemporary Classical Composition, Best Classical Album, and Best Orchestral Performance. She was also a nominee this year for Best Contemporary Classical Composition with her piece Stroke.
https://www.youtube.com/watch?v=wQVeQqn9qpg
The latest recipient of the Pulitzer Prize for Music, Julia Wolfe is all about the promotion of new music. Not only does she write it, but she is also a co-founder and co-artistic director of Bang on a Can, a music organization dedicated to contemporary classical music that has gained wide recognition and gone to great efforts to get previously unknown music into the public sphere. The musicians of the group premiered Wolfe's Pulitzer-winning Anthracite Fields, an oratorio about the Pennsylvania coal mining industry and its sometimes-tragic history.
Zwilich was the first ever woman to win the Pulitzer Prize for Music, for her 1983 Symphony No. 1 (also known as Three Movements for Orchestra). She holds numerous honorary doctorates, has been nominated for multiple Grammy Awards, and as the first to sit the Richard and Barbara Debs Composer's Chair at Carnegie Hall, she created the "Making Music" concert series that still runs today (for which the previously-mentioned Kaija Saariaho is the current Composer-in-Residence). One of her incredibly popular pieces, Peanuts Gallery, is a series of musical portraits of characters from the famous cartoon strip Peanuts, by Charles Schulz. This came about after Schulz had previously featured his characters attending the premiere of her Concerto for Flute in one of his strips.
https://www.youtube.com/watch?v=LOJZSsbP2Js
Of course, this really only scrapes the surface of such a vast collective of talented composers, and these ten women were chosen out of numerous other worthy musicians who deserve equal recognition with the men who so often seem to get the spotlight. Take a listen to some of these ladies, and check out WQXR's recent list of conductors who are sure to start taking the classical music world by storm!