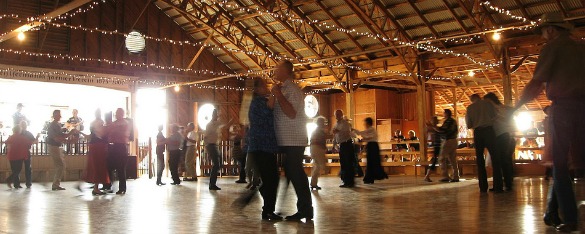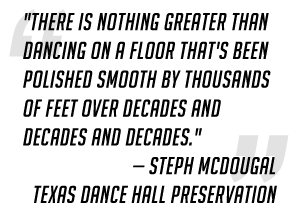 From the time of the great German migration to Central Texas, there have been dance halls — for club activities like shooting, or singing, or gymnastics – and of course, as time went by – two-stepping.
But the recent auction of the belongings and building that was home to the oldest dance hall in Texas — the Tin Hall in Cypress – reminded us that dance halls are quickly disappearing.
Houston Matters producer Paige Phelps explores the nostalgia, mystique and music of the endangered Texas dance hall.
MORE:
Tin Hall's Treasures Go Up for Auction (Houston Press, Feb. 2, 2016)
The Last Days of One of Texas' Oldest Dance Halls Brings Nostalgia (Houston Chronicle, Jan. 29, 2016)
Today's Cypress Squeezes Out Fabled Dance Hall (Houston Chronicle, Jan. 2, 2016)
Texas Dance Hall Preservation, Inc.
(Image Courtesy: Texas Dance Hall Preservation, Inc.)