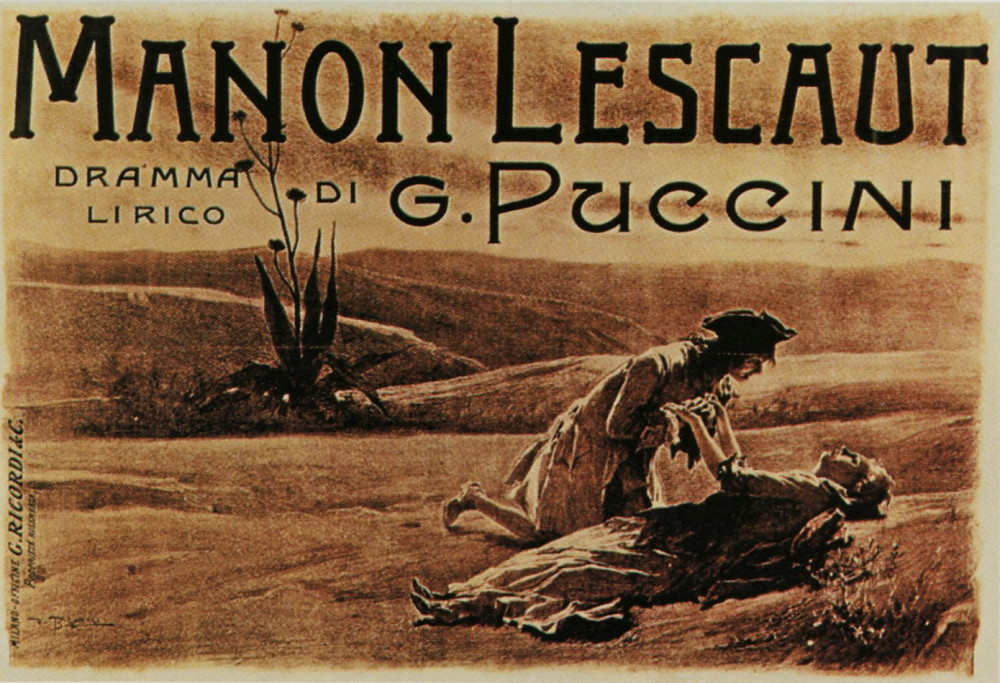 In this Opera Cheat Sheet Houston Public Media's St.John Flynn and Eric Skelly of the River Oaks Chamber Orchestra give an overview of Massenet's...oops, wrong one!...Giacomo Puccini's take on the Abbé Prévost's 18th-century novel of the same name.
Manon Lescaut is the story of a young girl torn between love and the finer things in life. Which does she choose? You'll have to listen to find out!
And a good way to distinguish the two Manon (Lescaut) operas is to remember that Puccini's version ends up (like the novel) in the wilds of Louisiana. In Massenet's version Manon doesn't even get to leave France!
Tune in to Houston Public Media's Classical 91.7 Saturday, March 5th, at noon to hear the Metropolitan Opera broadcast of Manon Lescaut with soprano Kristine Opolais and tenor Roberto Alagna in the principal roles.
[The musical excerpts heard in the OCS are taken from the Deutsche Grammophon recording featuring Giuseppe Sinopoli conducting the Philharmonia Orchestra and the Chorus of the Royal Opera House, Covent Garden, with Mirella Freni singing Manon and Placido Domingo singing Des Grieux (DG 413 893-2)]