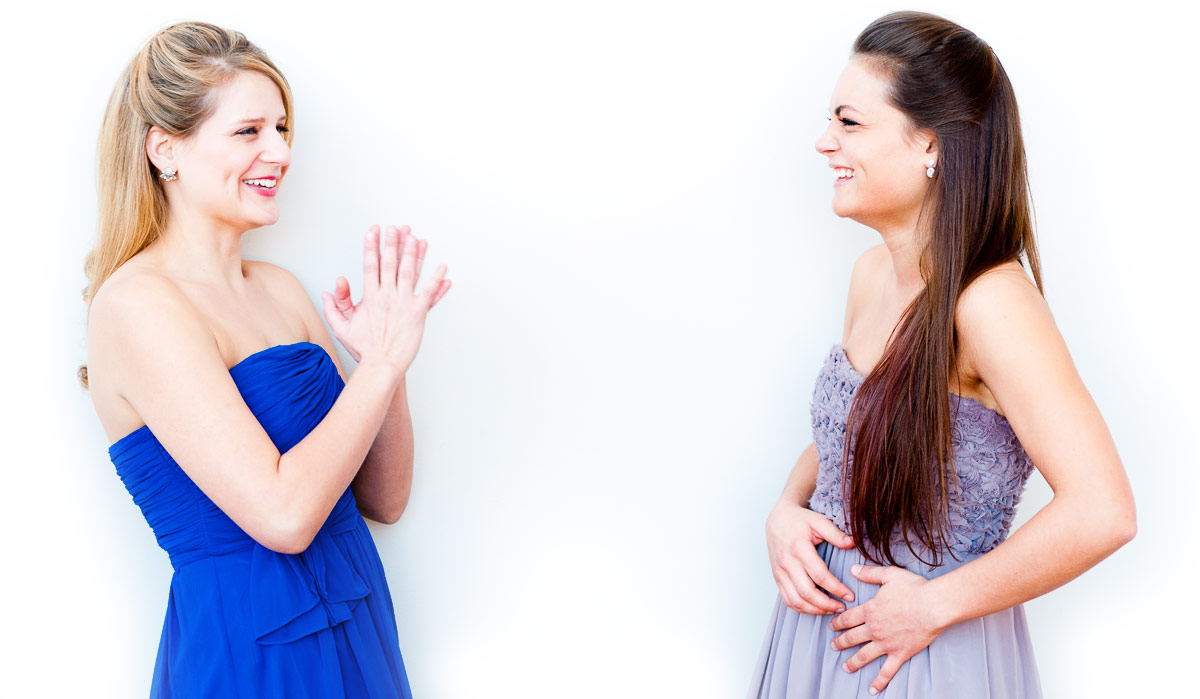 Beyond Pluck is a harp duo, comprised of Paula Bressman and Rachel Miller. In addition to the classical repertoire, they also like arranging pop songs for the harp, working with scientists and artists, touring clubs as well as concert halls, and long walks on the beach. In this episode, Paula and Rachel talk about the history of the harp and how it works, its repertoire, conjuring fairies, and why anyone would want to play something so ginormous. They also perform, illustrating the range of the harp, from Bach to Rihanna. That's right: we found harp in a harpless place.
All music in this episode played by Beyond Pluck.
Audio production by Todd "Tragically Hip" Hulslander with cagey responses by Dacia Clay and editing by Mark DiClaudio.
Check out Beyond Pluck's latest music video for Rihanna's "We Found Love":
Watch the duo recording this episode of Classical Classroom, play their harps, and respond to Dacia's creepy, disembodied voice:
To see examples of all kinds of harps, check out the Lyon and Healy website. To learn more about how harps works, check out this helpful introduction.