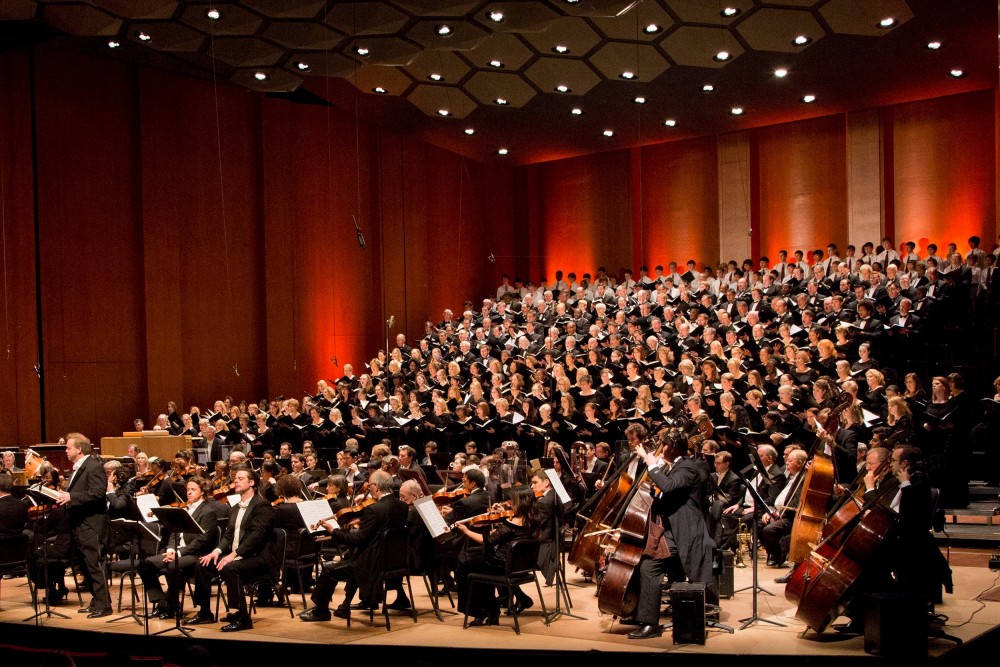 Written in 1851, Robert Schumann's rarely-heard cantata, The Pilgrimage of the Rose, is based on a poem by Heinrich Moritz Horn. The story tells of a rose who wants to experience human love. She is transformed into a human by the Queen of the Elves and over the course of her journey experiences a wide spectrum of human emotions including rejection, fear, faith, romantic love, gratitude and eventually motherhood which, ironically, leads to her death.
The Houston Symphony and Chorus, Betsy Cook Weber Chorus Director, are led on the podium by Music Director Andrés Orozco-Estrada and the soloists are sopranos Yulia Van Doren and Elizabeth Toy; Sofia Selowsky, mezzo-soprano; Brian Stucki, tenor; and bass-baritones Michael Kelly and John Gallagher.
Also on the program, Béla Bartók's Divertimento for Strings, written in 1939 and full of Hungarian folk rhythms.
Join St.John Flynn for this week's Houston Symphony broadcast, Sunday, January 31st, 8PM on News 88.7 and Wednesday, February 3rd, 8PM on Classical 91.7.