On this week's episode of Music in the Making, we're listening to music written for the deceased, from elegies to preludes to autobiographical tone poems.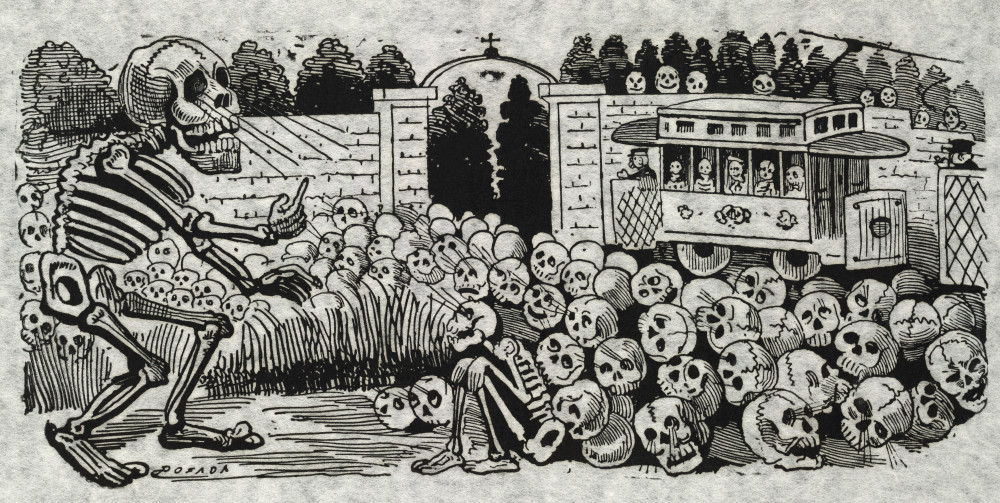 Music in this episode:
Maurice Ravel – Le tombeau de Couperin: Prelude (1914)
Shepherd School Chamber Orchestra; Larry Rachleff, conductor
Stude Concert Hall
11/16/2013
Tonight's first selection is an orchestral work by Ravel that borrows the stylings of a traditional baroque suite. Though presumably named after French baroque composer Francois Couperin, Ravel dedicated each movement of this work to a friend of his who had died during World War I. Considering the mournful nature of the piece, it is surprisingly light-hearted, suggesting that Ravel found closure through this music. This movement, the prelude, was dedicated to First Lieutenant Jacques Charlot.
Edward Elgar – Elegy (1909)
Shepherd School Chamber Orchestra; Larry Rachleff, conductor
Stude Concert Hall
2/16/2002
Edward Elgar – Enigma Variations: Variation IX. Nimrod (1899)
Moores School Symphony Orchestra; Stephen Threlfall, conductor
Moores Opera House
12/3/2004
Our next two selections, both by Elgar, are also connected by a similar subject: August Jaeger. Jaeger, a music publisher, was a close friend and mentor to Elgar throughout the composer's life. While not explicitly dedicated to him, many believe that Elgar's Elegy was written for the death of Jaeger, which occurred during the time of it's composition. However, the selection we have paired this with, Nimrod from the Enigma Variations, is in fact dedicated to Jaeger. Listen to the similarities between both works and you can be the judge.
Frank Ticheli – An American Elegy (2008)
Moores School Symphonic Winds;
Moores Opera House
3/3/2015
Our next selection tonight is a dedication to a much more recent – and poignant – cultural event. Following the deadly school shooting at Columbine High School in April 1999, the Columbine Commissioning Fund was started in order to create a musical work dedicated to those who lost their lives in the event. The result was Frank Ticheli's An American Elegy, what he considers a musical "expression of hope." In the process of writing this work, he also created an official school song for Columbine High School, which he uses during the climax of his elegy.
Richard Strauss – Death and Transfiguration (1889)
Texas Music Festival Orchestra; Lavard Skou Larsen, conductor
Moores Opera House
6/23/2012
Strauss wrote our final selection tonight almost 60 years before his own death. Yet on his deathbed, he told his daughter-in-law that his Death and Transfiguration had predicted this moment perfectly. This work, featuring a similar artist as it's protagonist, discusses the final moments of the character's life and the turmoil he faces before the final end. But as Strauss imagines it, as he takes his last breathe, the artist is then transfigured into the afterlife.
This episode originally aired Sunday, November 1st, 2015. Catch Music in the Making every Sunday at 7:06 PM on Classical 91.7.