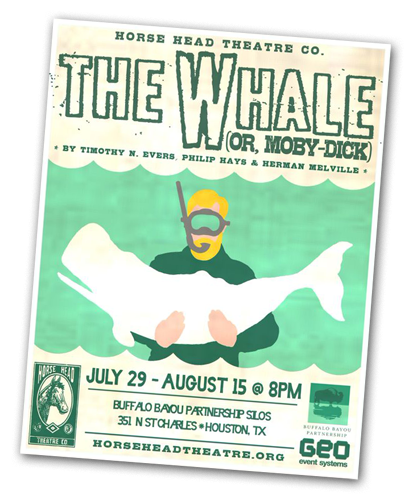 Doing a stage adaptation of Herman Melville's classic novel
Moby-Dick
would probably be challenging. You'd need ships, and sailors, and some sort of stand-in for water and – of course – a great white whale.
It would be even more challenging to stage Moby-Dick as a one-man show, which is exactly what Houston's Horse Head Theatre is attempting this summer in its new production of The Whale (or, Moby-Dick).
Michael Hagerty gives us a better understanding of how this unique production works by talking with artistic director Jacey Little and actor Philip Hays.