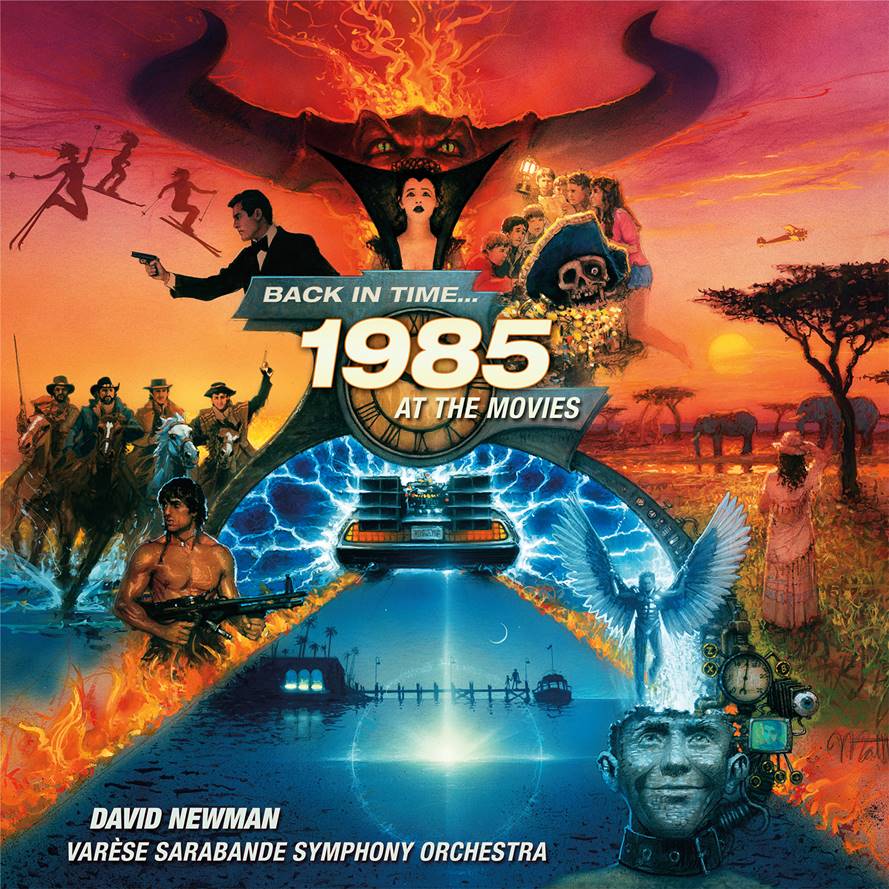 Courtesy of Varèse Sarabande.
The 1980s were a fun, exciting time in pop culture — especially at the movies! 1985 in particular was a cultural lynchpin for a whole generation. We traveled through time in Back to the Future, hunted for treasure with The Goonies and hung out with friends in St. Elmo's Fire. Music was always part of the adventure: the film scores of Jerry Goldsmith, John Barry and Alan Silvestri, and hit songs by Oingo Boingo, Tina Turner and Bryan Ferry still instantly conjure up the characters we loved from '80's movies.
As we get closer to "October 21, 2015," we'll rediscover some of these fantastic film scores from this era of film music. Tune in this weekend to hear music from a special disc collection released by Varèse Sarabande, a label that has gone above and beyond to promote film music. The label commissioned new versions of classic scores, including a new arrangement by John Williams for the Quincy Jones score The Color Purple.
Tune in to Music from the Movies on Classical 91.7 this Saturday at 7pm or Sunday at 5pm to be taken back to 1985 – no DeLorean necessary!