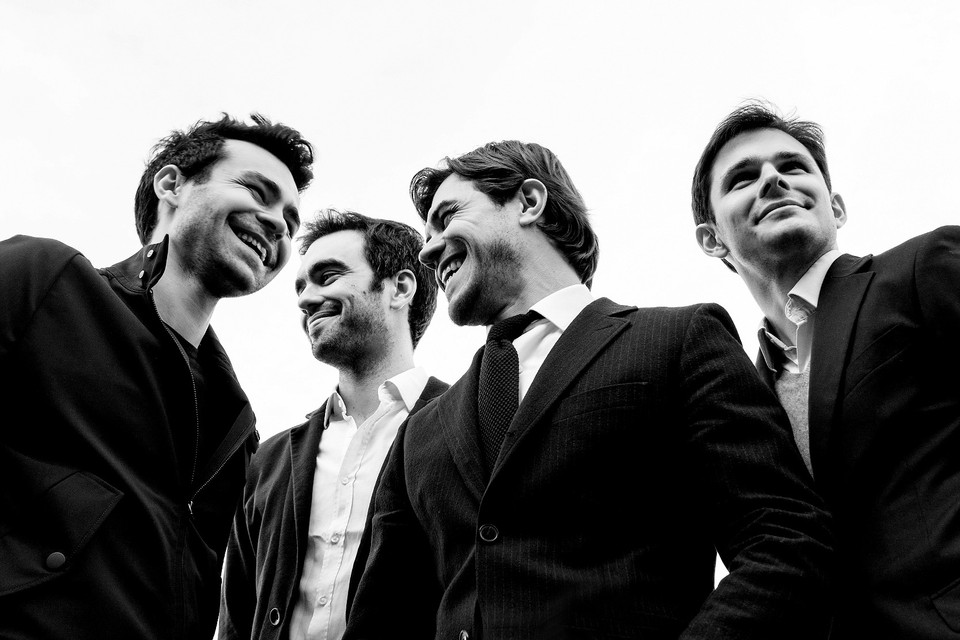 Modigliani Quartet: (L-R) Philippe Bernhard, Laurent Marfaing, François Kieffer, and Loïc Rio. Courtesy of the artists' website.
As you probably know and have been celebrating 'round the Festivus pole, May is National Chamber Music Month! In this episode we talk to real live chamber musicians, violinists Philippe Bernhard and Loïc Rio of the Modigliani Quartet. They talk all about ErnÔ Dohnányi's String Quartet No. 3. This is, hands down, our most French (Frenchest?) show to date.
Audio production by Todd "T-Dawg" Hulslander with mad parkour skillz from Dacia Clay and editing by Mark DiClaudio.
Music in this episode is from the Modiglianis' Houston concert which happened Thursday, April 9, 2015 at Stude Concert Hall, Shepherd School of Music Rice University. Thanks very much to Chamber Music Houston for the use of this recording!
Dohnányi, Quartet No. 3 in A Minor, Op. 33
Shostakovich, Quartet No. 1 in C Major, Op. 49
(Btw, you can also see video of the Modigliani concert at that Chamber Music Houston link!)
Oh, and here's one of those paintings with the creepy blue eyes by Amedeo Modigliani, the Quartet's eponym, that we mention in the episode: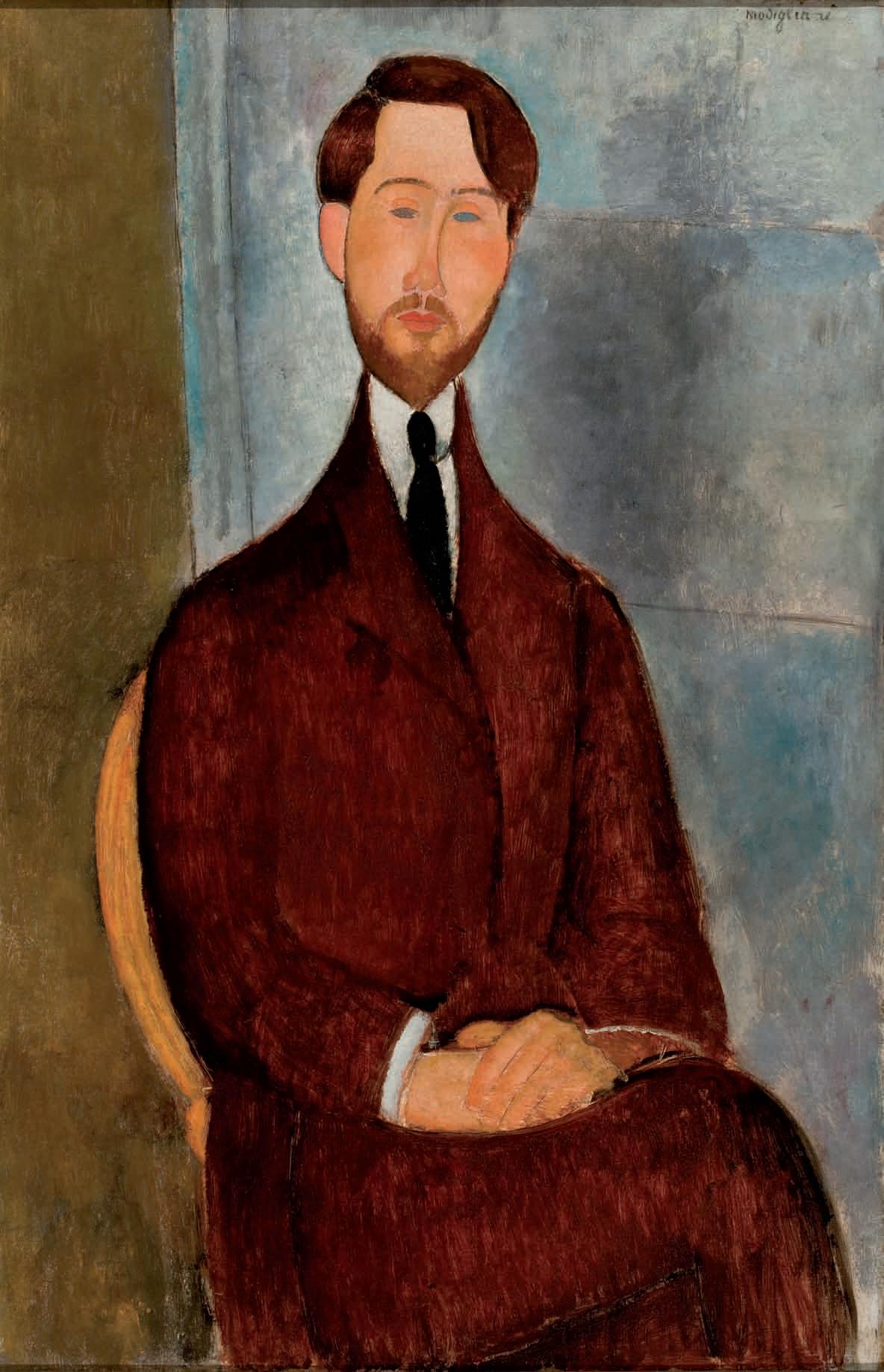 Portrait of Leopold Zborowski, by Amedeo Modigliani. Public domain.