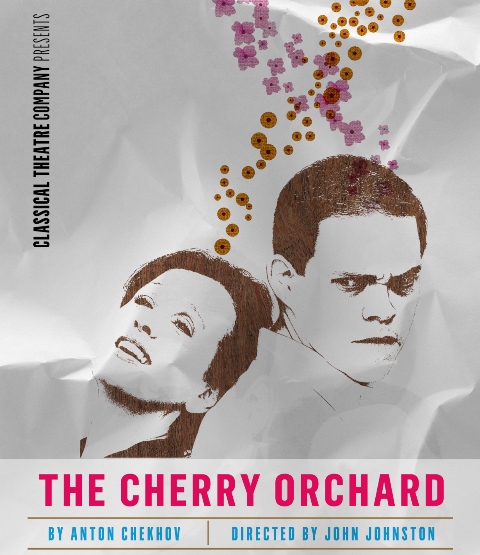 Photo courtesy of the Classical Theatre Company.
The Classical Theatre Company rounds out its 2014-15 mainstage season with a production of Anton Chekhov's masterpiece The Cherry Orchard which runs through April 26th at the company's Chelsea Market Theatre.
Written in 1903 and set against the backdrop of the decline of the Russian aristocracy and the lead up to the revolutions of 1905 and 1917, The Cherry Orchard concerns an aristocratic Russian woman who, despite crippling debts and a planned auction to sell off the orchard on her country estate for development, refuses to face the reality of her family's changing fortunes.
The CTC production of Chekhov's outstanding play is directed by the company's executive artistic director John "JJ" Johnston. He talks with Houston Public Media's St.John Flynn about Chekhov's comedy.