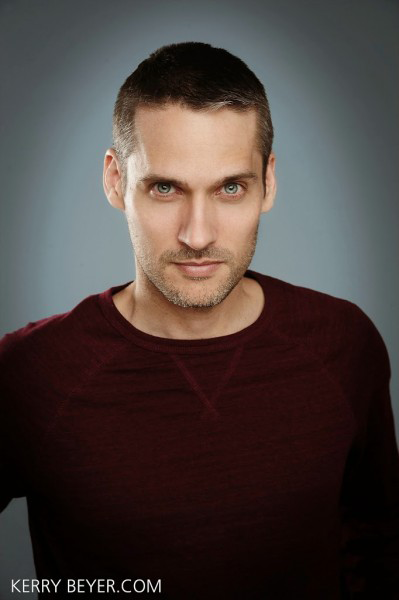 Kerry Beyer
"My name is Kerry Beyer. I graduated from the College of Business here at UH in '94. I like to consider myself a visual artist."
Kerry Beyer, photographer and filmmaker, pursued the University of Houston Bauer College of Business to shore up his artistic passion.
"I wanted to pursue a career in the arts, but what I needed was the infrastructure and business skills to make that a viable living," he said. "I felt that if I got a business management degree I'd always be able to get a job."
A successful photography business owner, Beyer also directs Kerosene Films, a local independent company that has produced such films as "Spirit Camp," "Code of Evil" and "Rogue Strike," which featured some UH actors.
"The first movie I did was a horror film. We had a great response to that and a little cult following," Beyer said. "I wanted to do something completely different. So I did a '180' and did a submarine thriller—'Rogue Strike.'"
Beyer, whose films have been made in Houston, advises young filmmakers to do as he was taught—have a basic understanding of business and marketing and be able to convey your ideas concisely.
"You also need people management skills. When I'm directing, I'm creating a supportive environment to do best work, but I'm also providing leadership and boundaries. You have to work that balance," he said. "I'm a filmmaker and UH gave me a foundation to be successful in the arts."
Successful alums are part of what's happening at the University of Houston. I'm Marisa Ramirez.
This content is in service of our education mission and is sponsored by the University of Houston. It is not a product of our news team.