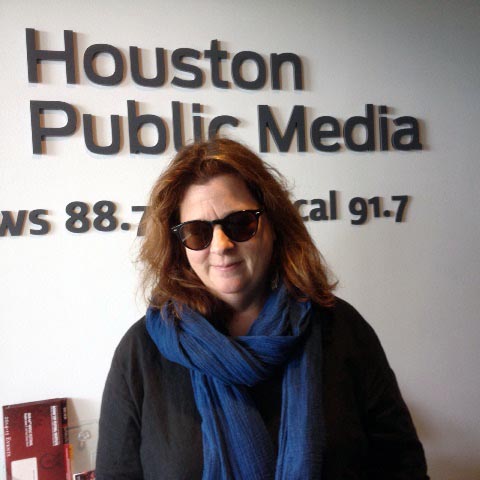 Playwright and director Theresa Rebeck. Photo by St.John Flynn.
Theresa Rebeck is a Pulitzer Prize nominee (in 2004 for Omnium Gatherum, co-written with Alexandra Gersten-Vassilaros), and the Alley Theatre has produced five of her plays including the world premiere of Fool in 2014, What We're Up Against in 2012, Mauritius in 2009, The Scene in 2007 and Bad Dates in 2005.
Ms. Rebeck, currently a Distinguished Visiting Professor of Playwriting at the University of Houston, is directing the Alley's new production of Arthur Miller's drama All My Sons, his first major success, which won the Tony Award for Best Author and the Tony Award for Best Direction of a Play (Elia Kazan) in 1948.
The Alley says that All My Sons "is about social responsibility set against personal gain, as the play pivots on the secrecy held within in a postwar American family. Joe Keller, a success in business and a solid family man, once supplied faulty parts to the US military. Men died as a consequence and Keller's business partner has been jailed. The Kellers' youngest son went missing in action, and, as the truth comes home, there are consequences for all."
Theresa Rebeck talks with Houston Public Media's St.John Flynn about the play, which runs as part of the Alley Theatre @ UH season through April 19th.