Each day on our Facebook page during Women's History Month, Houston Public Media Arts and Culture is making a post about the important contributions of women to classical music throughout history. Once a week, we're sharing a "round-up" of these posts here on our website. Here's our third round of classical music moments in women's history so far!
——————————————–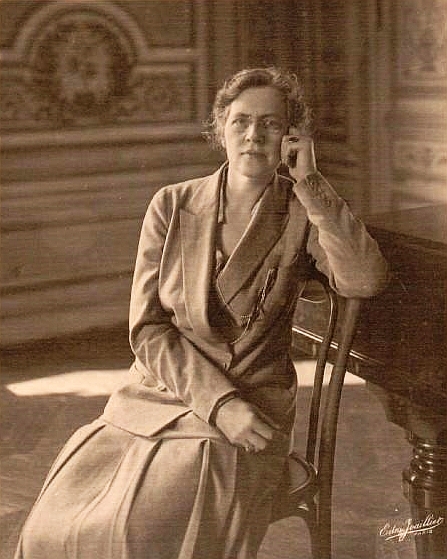 Composer Nadia Boulanger in 1925. Public domain.
Nadia Boulanger (1887 – 1979) was a French composer, conductor and one of the most prolific composition teachers of the 20th century. When she attended the Conservatoire de Paris, she received honors. But she believed that she wasn't particularly talented as a composer, so she gave it up and pursued teaching. Her students include Aaron Copland, Elliott Carter, Daniel Barenboim and Philip Glass. She was also the first woman to conduct major American orchestras, like the Boston, New York and Philadelphia symphonies. While she submitted four unsuccessful submissions to the famous Prix de Rome composition competition, her younger sister Lili (1893 – 1918) went on to become the first woman to win the Prix de Rome at the age of 19.
Germaine Tailleferre (1892 – 1983) was a French composer and the only female member of the influential composition group called "Les Six." She was a student at the Conservatoire de Paris when she met and became close friends with Louis Durey, Francis Poulence, Darius Milhaud, Georges Auric and Arthur Honegger. They were widely recognized by their musical reactions against Debussy and Ravel and played a large role in the further development of French classical music.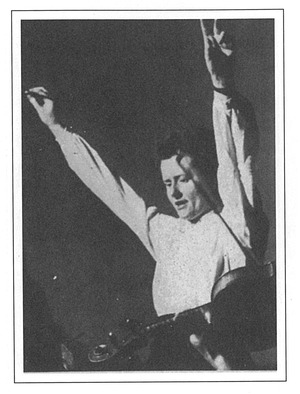 Violinist and conductor Frederique Petrides. "Frédérique Petrides 1" by Mx96WCO (talk) – Avra Petrides. Licensed under CC BY-SA 3.0 via Wikimedia Commons.
Frederique Petrides (1903 – 1983) was a Belgian-American violinist and conductor who fought for the advancement of women musicians. She founded the Orchestrette Classique in 1933 in New York City, which was made up of female musicians and performed works by new American composers, like Paul Creston and Samuel Barber. At that time, it was rare for women to conduct. She also edited and published the newsletter Women in Music, which highlighted great current and historical female musical figures. In 1979, she was given the Merit Award by the National Federation of Musicians for her pioneering work.
Margaret Allison Bonds (1913 – 1972) was one of the first black composers and performers to gain recognition in America. She began studying piano with her mother and went on to become one of the few black students at Northwestern University, where she completed both a bachelor's and master's degree in music. Her compositions won numerous awards and she performed as a soloist with the Chicago Symphony Orchestra, along with the Women's Symphony Orchestra of Chicago. Bonds was also well known for her frequent collaborations with Langston Hughes; her work helped shape American music.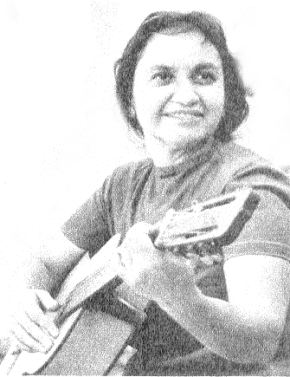 Composer and social activist Violeta del Carmen Parra Sandoval. Public domain.
Violeta del Carmen Parra Sandoval (1917 – 1967) was a popular Chilean composer and social activist who founded the New Song movement in Chile. After her father died when she was 12, she and her siblings had to begin working to keep their family fed, though her older brother insisted that she attend school. Later, in 1952, she set off around Chile to collect and write down native folk music. She took these songs and turned them into "Nueva Cancion", or New Songs. These songs were filled with politically charged messages and she became a Chilean idol and celebrity for her work.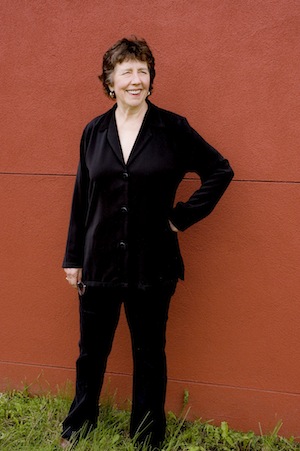 Composer Joan Tower. Photo courtesy of Bard College website.
Joan Tower (b. 1938) is considered one of the most successful female composers of all time. She was the pianist in the Da Capo Chamber Players who went on to win the Naumburg Award. Her compositions have been commissioned and premiered by major ensembles and symphonies and have garnered her numerous Grammy awards. Some of her most famous works are her five Fanfares for the Uncommon Woman, seen collectively as a modern response to Aaron Copland's famous work, Fanfare for the Common Man. She's currently a faculty member at Bard College Conservatory of Music. Also, she has an awesome name.
Ellen Taafe Zwilich (b. 1939) is the first female composer to with the Pulitzer Prize for Music. Following this achievement, she received regular commissions and was given Carnegie Hall's inaugural Composer's Chair. In this position, she created their Making Music concert series, which focuses on performances and lectures given by living composers. She has since become the Chair of the BMI Student Composer Awards and received six honorary doctorates.