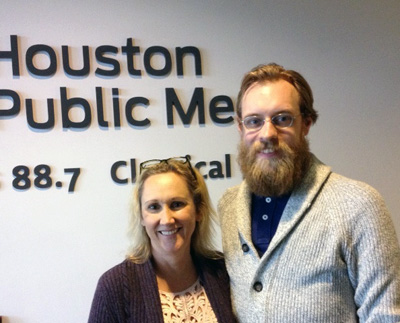 Kim Tobin Lehl and Philip Hays. Photo by St.John Flynn
One of the Bard's most popular plays, A Midsummer Night's Dream brings together the human and the spirit worlds as the Athenians, the Fairies and the Mechanicals riff on love in the forest.
Stark Naked Theatre is currently mounting a production of the play at Studio 101 in the Spring Street Studios through March 21.
Stark Naked's co-executive directors, Philip Lehl and Kim Tobin Lehl, are directing the production. Kim and actor Philip Hays, who plays Puck, talk with Houston Public Media's St.John Flynn about this wonderful play.