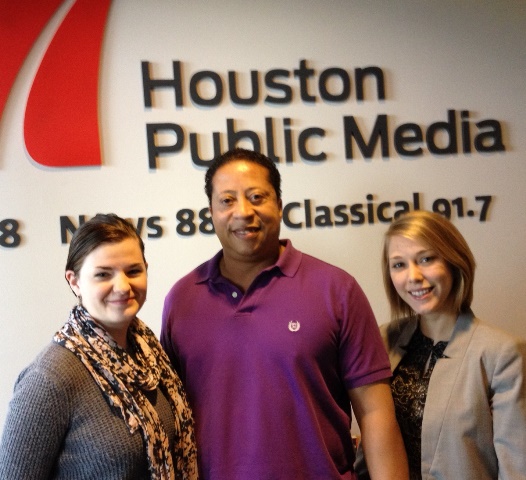 (L-R) Paige Kiliany, David Rainey and Jacey Little. Photo by St.John Flynn.
This weekend Houston's Landing Theatre Company is in residence at Frenetic Theater for its fourth annual play reading series.
The Landing's artistic director David Rainey and two of the directors, Jacey Little and Paige Kiliany, talk with Houston Public Media's St.John Flynn.