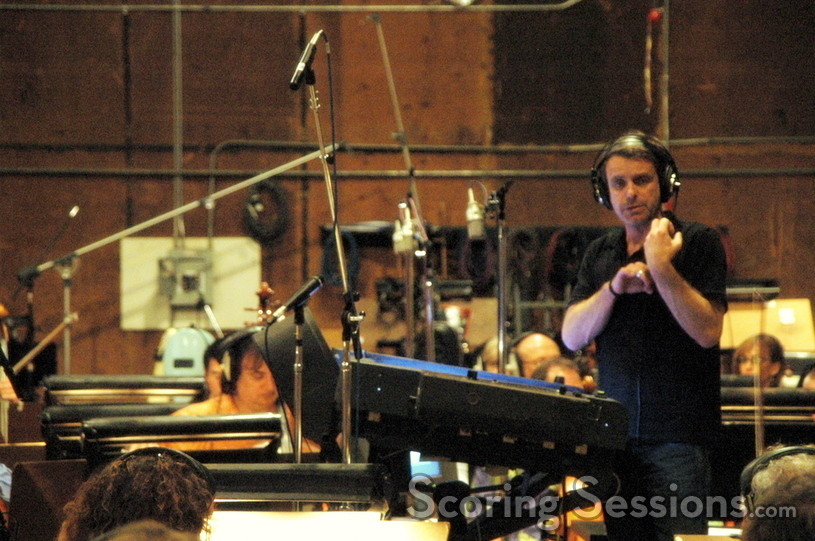 Composer Harry Gregson-Williams in session. Photo courtesy of ScoringSessions.com.
This weekend we celebrate St. Patrick's Day with a sampling of two scores that celebrate two important historical figures to Ireland: Michael Collins and Veronica Guerin. The eponymous films have beautiful Irish influences without overdoing the sound. These two films, seperated by almost a decade have scores by two completely different style composers: Elliot Goldenthal and Harry Gregson-Williams. Hear for yourself how these two fantastic composers treat this important subject in their own unique way.
Join Brad Sayles and guest host Andrew Schneider this Saturday at 7pm or Sunday at 5pm on Classical 91.7 to hear these scores.