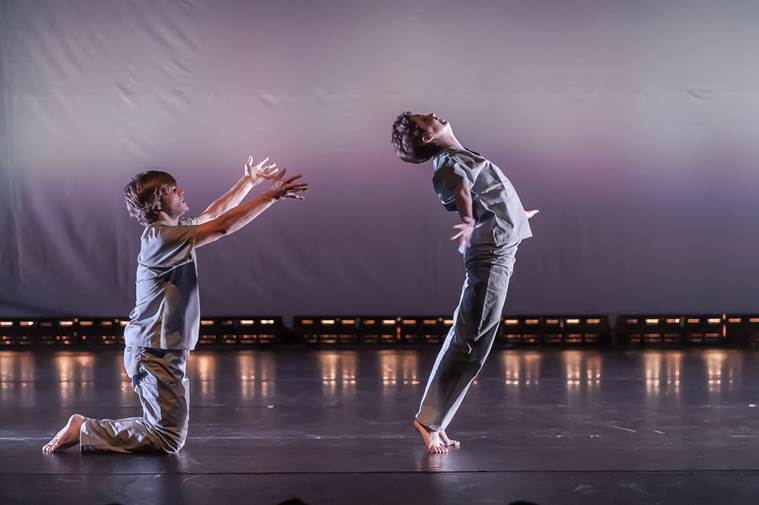 Nicolay Dance Works: Cody Miley and Kaylee DeMetrotion in Hands On. Choreography by Dana Nicolay. Photo by Kevin Shuster.
Now in its second year, Nicolay Dance Works is a company of young dancers from Sam Houston State University. The company has been performing locally and around the state, including at Huntsville's Old Town Theatre, the Gaertner Performing Arts Center on the campus of Sam Houston State and The Barn in Houston. Nicolay Dance Works returns to The Barn this Friday and Saturday, March 6 and 7, 8pm, to present Beyond! – an evening of choreography by Founder and Artistic Director, Dana Nicolay.
Choreographer, Dana Nicolay, is Professor of Dance at Sam Houston State University. A former member of professional companies such as the Royal Winnipeg Ballet, Houston Ballet and Contemporary Dancers Canada, he has toured throughout North American, Europe and the Middle East, working with internationally-acclaimed choreographers such as Agnes De Mille, Bill T. Jones and Bill Evans. In his own choreography, he strives to create dances that speak clearly and truly of human experience.
Houston Public Media's Catherine Lu chatted with Dana Nicolay about his choreographic style and philosophy, and about the inspiration behind his dance pieces in Beyond!