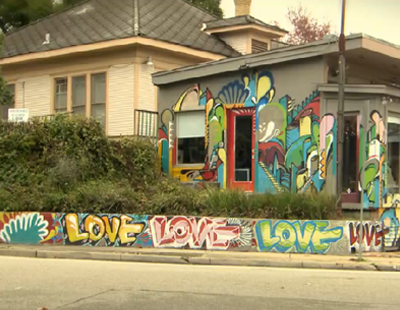 Wiley Robertson's art, which can be seen throughout Houston, is characterized by its messages of positivity. Photo by Fujio Watanabe.
Houston street artist Wiley Robertson has made it his mission to spread positivity by painting the word "LOVE" throughout the Bayou City.
Robertson's art, which is characterized by its usage of bold, bright colors, can be found on telephone poles, buildings and more.
This story originally aired on Arts InSight, which airs Thursday evenings at 7PM on TV 8.