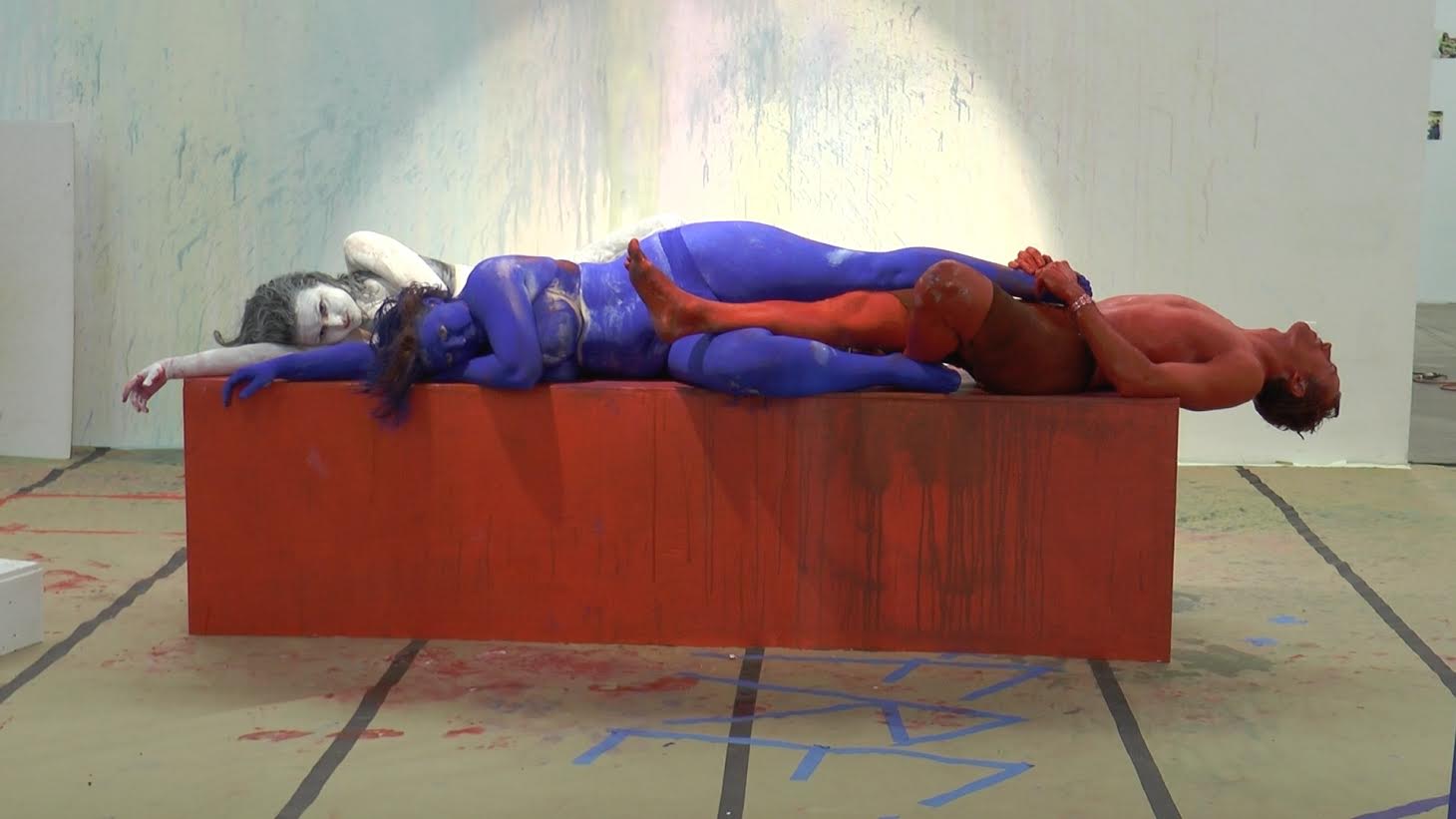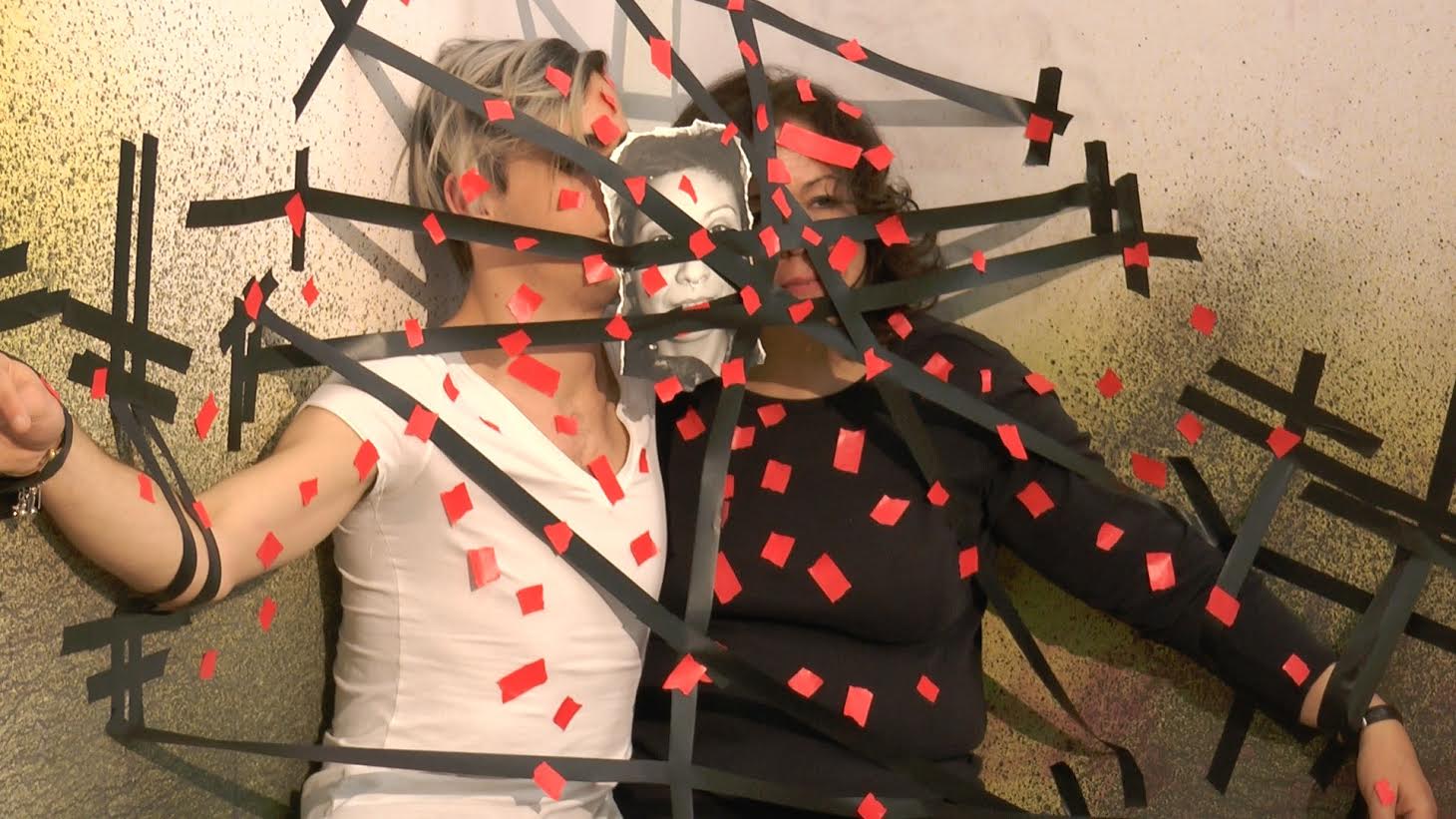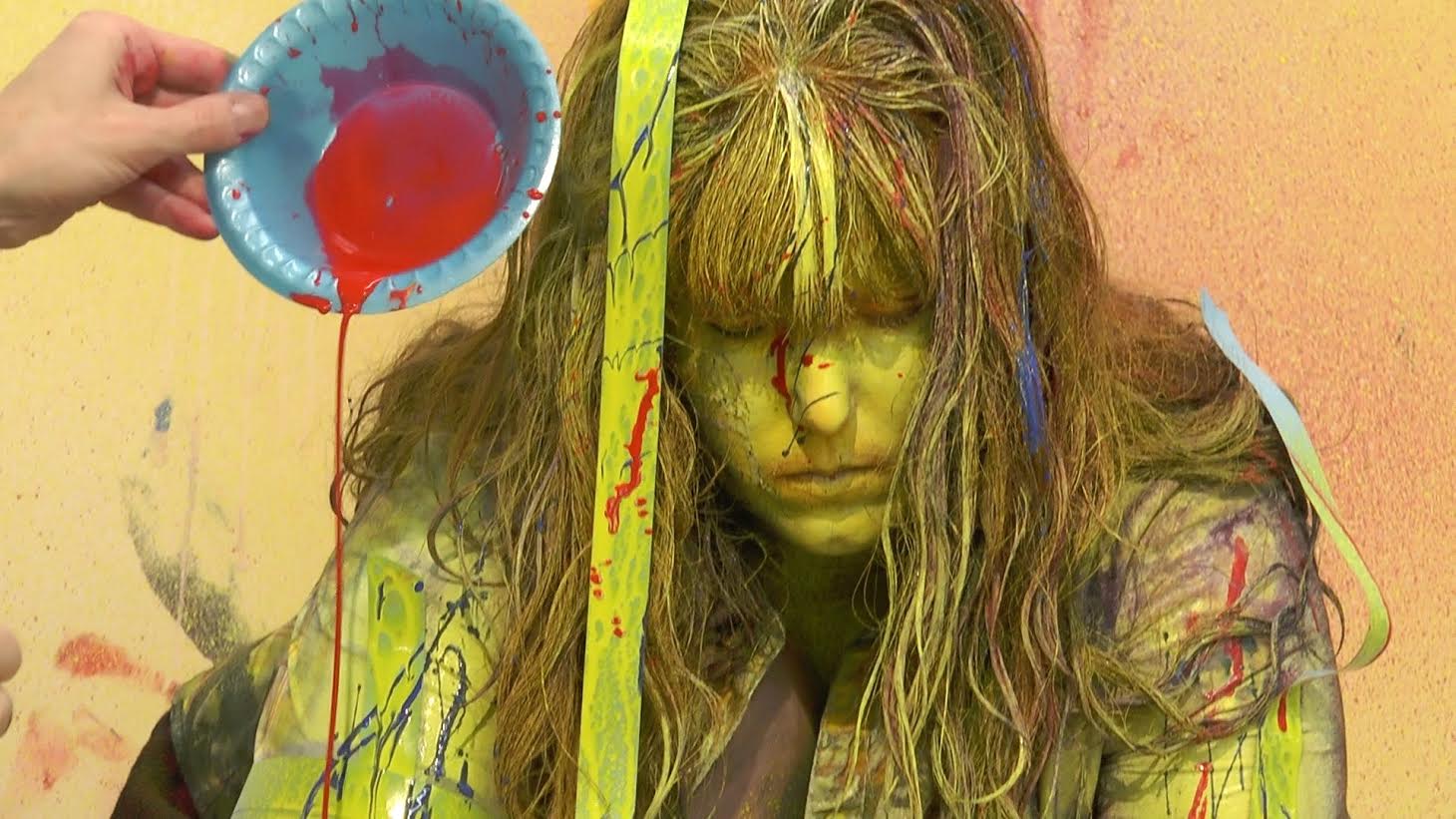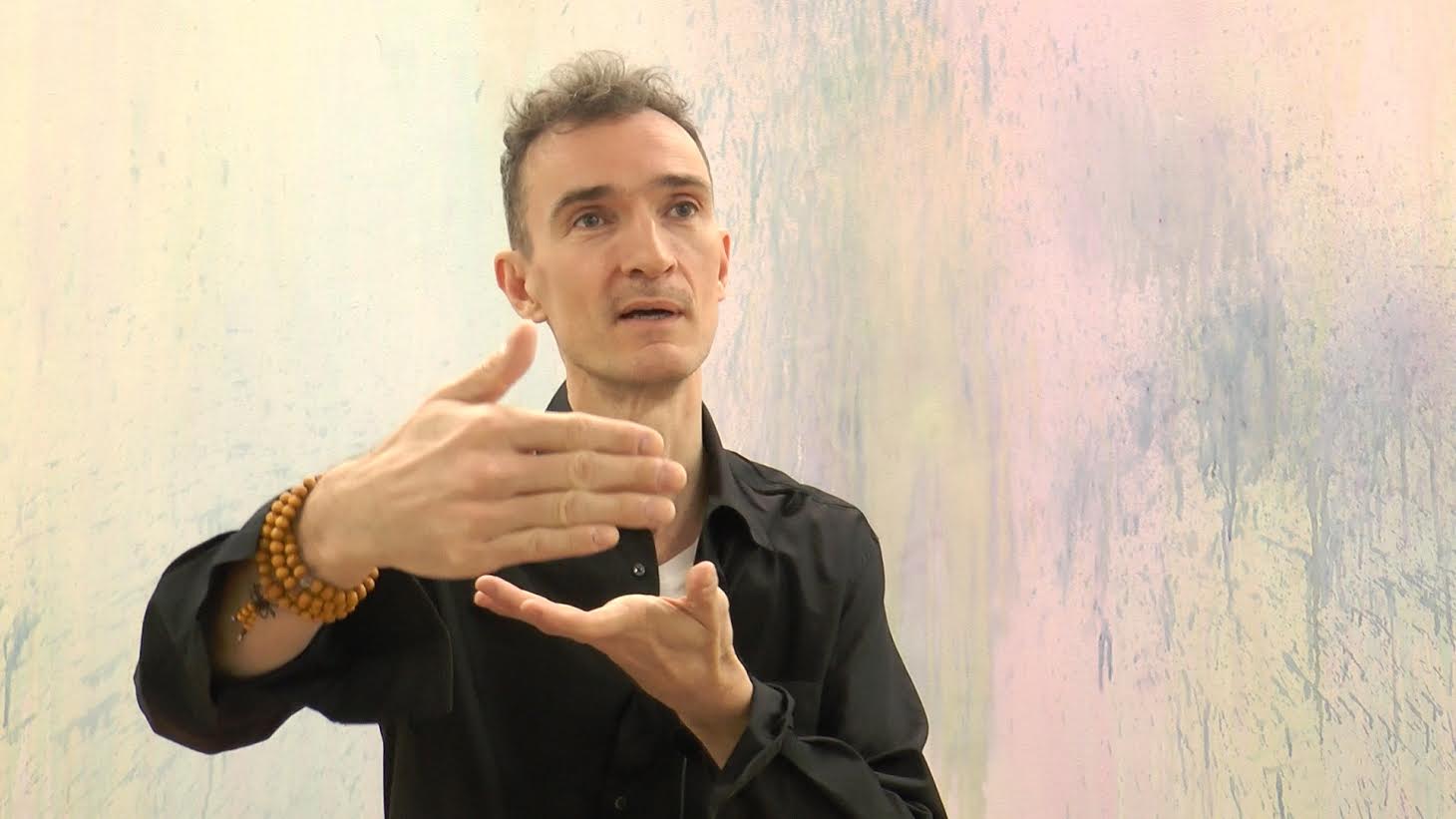 Artist Oliver Herring talks about his collaborative project Areas for Action, in which he invites the public to watch him work with local volunteers, often covering their bodies in paint, glitter and cut-out photographs. Herring documents his process through photography and video, creating a record of the event, as well as art objects that exist separately from the performative action. It's also a lot of fun to watch Herring's stream-of-conscious process.
Areas for Action is on view at DiverseWorks Artspace through March 7.
All photos, including thumbnail, by Troy Schulze.