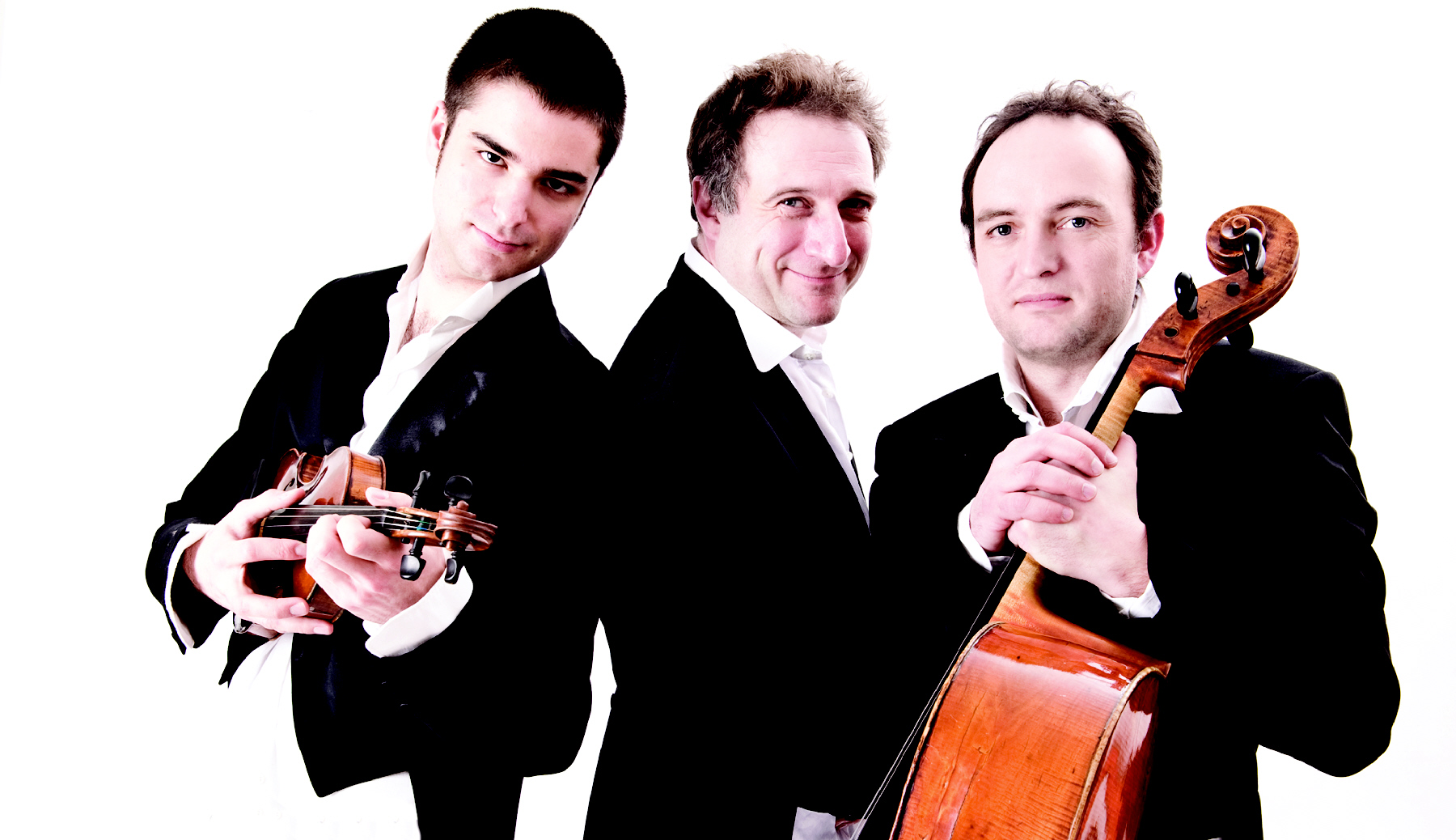 Vienna Piano Trio [L-R]: Bogdan Bo_ovi€à, Stefan Mendl and Matthias Gredler. Photo courtesy of the Trio's website.
Praised by The Washington Post as one of the "world's leading ensembles of piano, violin and cello," the Vienna Piano Trio returns to Rice University's Stude Concert Hall for a concert on Tuesday, March 10, 7:30pm, presented by Chamber Music Houston.
Vienna native and founding pianist, Stefan Mendl, helped establish the ensemble in 1988. Today, the Vienna Piano Trio also includes long-time cellist, Matthias Gredler, and young violinist, Bogdan Bo_ovi€à, who joined the group in 2012.
Over its 26-year history, the Vienna Piano Trio has won numerous prizes at international competitions, and has been mentored by legends such as Isaac Stern, Ralph Kirshbaum, Joseph Kalichstein and members of the Beaux Arts Trio. Its recordings have earned major awards, including a Gramophone Editor's Choice, BBC Radio 3 Record of the Month, The Times Classical Album of the Year and an ECHO-Klassik.
For its upcoming Houston concert, the Vienna Piano Trio will perform Mozart's Piano Trio in G Major, K. 496; Schumann's Piano Trio in d minor, Op. 63 and Mendelssohn's Piano Trio in d minor, Op. 49.
From Vienna on his day off, pianist Stefan Mendl chatted by phone with Houston Public Media's Catherine Lu about his love for his hometown, the personalities of his trio mates and the personalities of the pieces on the program!