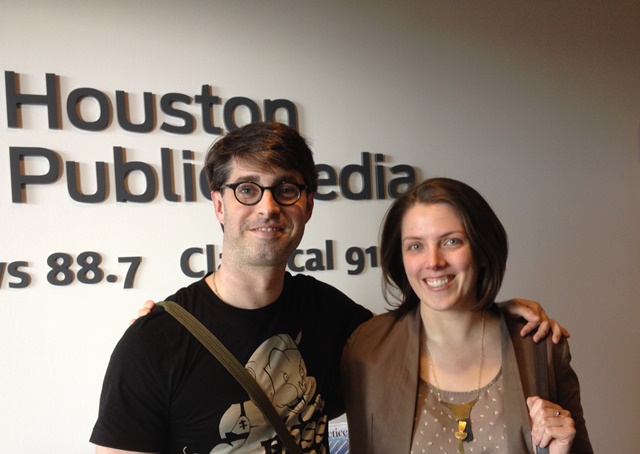 (L-R) John "JJ" Johnston and Troy Scheid. Photo by St.John Flynn.
"The Adventure of the Speckled Band" was originally one of the twelve stories collected in Sir Arthur Conan Doyle's The Adventures of Sherlock Holmes published in 1892. The author went on to write a play based on the story and this was first produced in London in 1910.
"The Speckled Band" is on stage at the Classical Theatre Company through February 22nd in a production directed by Troy Scheid and starring CTC artistic director John "JJ" Johnston as the famous sleuth.
Troy and JJ speak with Houston Public Media's St.John Flynn about bringing the great man to life.