Co-founded by Rice University grad Andrew Griffin, ALKALI is an up-and-coming chamber ensemble that crosses the traditional boundaries of classical music. Andrew and Chelsea Sharpe, a current student at the Shepherd School of Music, came to the studio to talk to Houston Public Media's Zoe Miller about their group's mission and their new album.
To learn more about ALKALI, visit their website here.
To listen to their new album, the ALKALI EP, it can be purchased on Amazon or iTunes.
Music featured in this episode: ALKALI – "Improv on a Theme by Sarasate".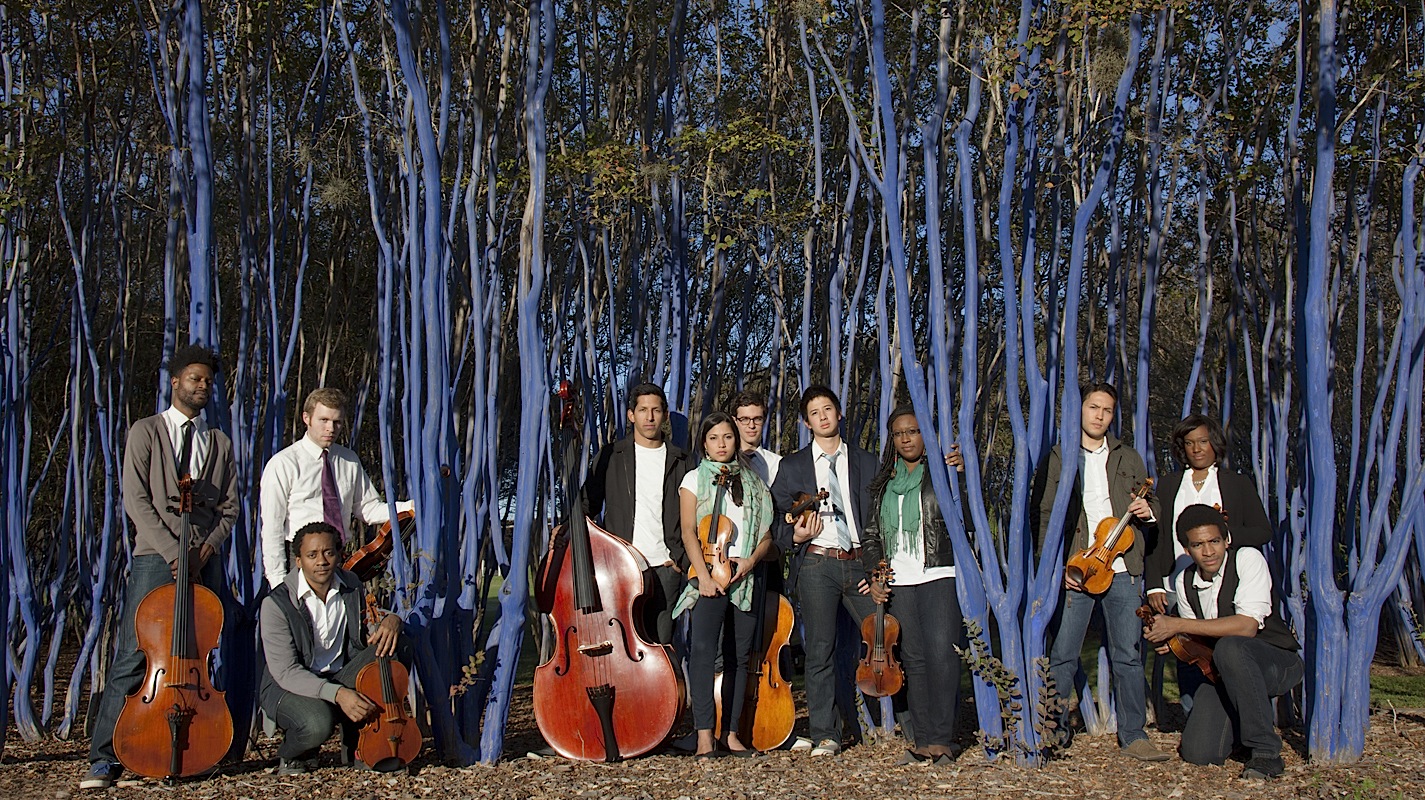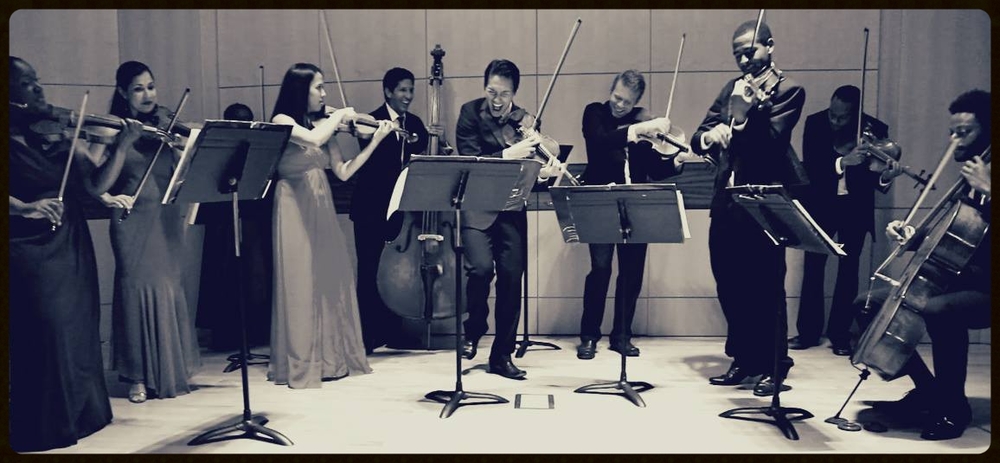 All photos including thumbnail of ALKALI ensemble members, courtesy of the group.