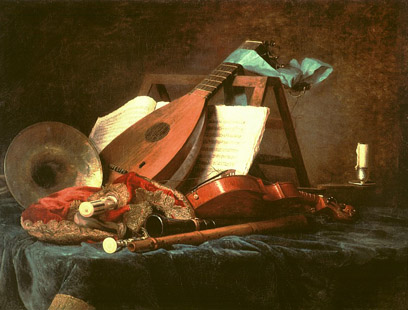 Anne Vallayer-Coster, Attributes of Music, 1770. Public domain image.
Houston arts patron Birgitt van Wijk became involved in the world of Early Music when a friend invited her to join the board of Houston Early Music, the city's Early Music presenting organization.
In the years since, her love of the music has grown to such an extent that she was recently invited to become a board member of Early Music America (EMA), the national service organization devoted to strengthening and promoting the Early Music scene.
Ahead of this weekend's third annual Houston Early Music Festival, Birgitt van Wijk talks to Houston Public Media's St.John Flynn about her EMA work.