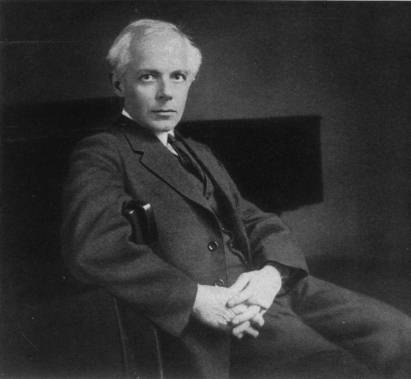 Béla Bartók in 1927, unknown photographer. Public Domain.
It's a whole hour of performances from two of Houston's young artist powerhouses, the Moores School of Music at the University of Houston and the Shepherd School of Music at Rice University.
Music in this episode:
Stephen Gryc: "Fantasy Variations on a Theme of Bela Bartok"
Performed at the Moores Opera House on August 31, 2010.
Soloist Anne Leek, oboe, plays with the Greenbriar Consortium.
Béla Bartók: "Concerto for Orchestra"
Performed at Stude Concert Hall on March 20, 2010.
Played by the Shepherd School Symphony Orchestra (Larry Rachleff conducting).