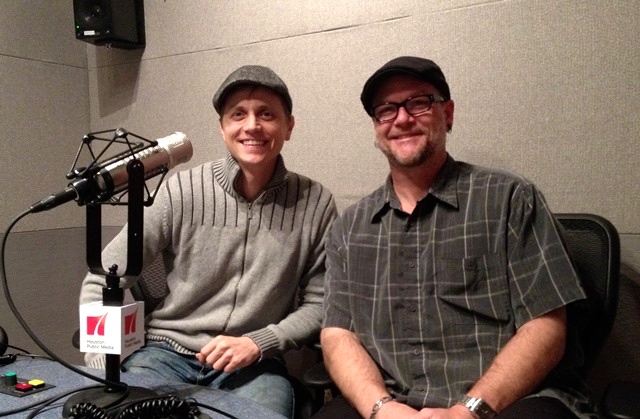 Ryan Scharbach (l) and Josh Morrison (r) from Stages production of Panto Rapunzel (and Zombies).
Pantomime, or "panto" for short, traces its history back to the 16th-century European commedia dell'arte tradition. Over the centuries, the developing theatrical form took hold in Britain where family productions featuring singing, dancing, slapstick comedy and cross-dressing actors combined with topical humor, audience participation and sing-a-longs, all based loosely on traditional fairy tales, have become staples of the Christmas and New Year seasons.
Stages Repertory Theatre's producing artistic director Kenn McLaughlin, on a visit to Britain, experienced a panto and immediately saw its potential in American theatres and for seven years the Houston theatre company has created its own, home-grown brand of panto.
This year's panto takes the fairy tale of Rapunzel as its starting point but gives it a very contemporary treatment that includes modern technology and zombies! But the outrageous musical comedy is still aimed squarely at kids of all ages.
Panto Rapunzel (and Zombies) is on stage at Stages Repertory Theatre through January 4th, 2015.
Director Josh Morrison, and Ryan Scharbach who stars as Buttons, talk with Houston Public Media's St.John Flynn about their holiday season romp.