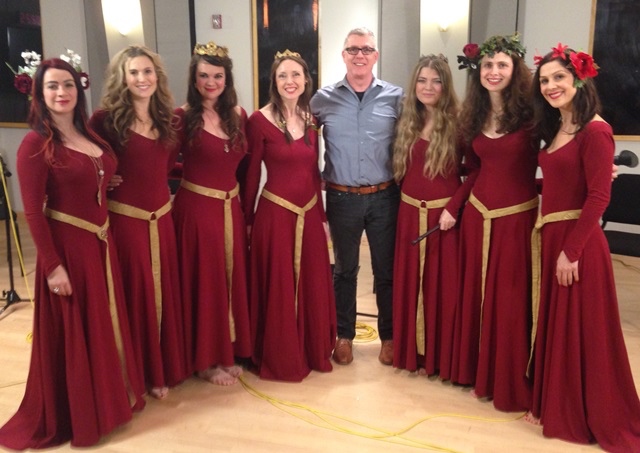 The Mediaeval Baebes in the Geary Studio with St.John Flynn. Photo by St.John Flynn.
On tour in the U.S. in support of their new album of Christmas carols, Of Kings and Angels, the seven Baebes and two of their musicians stopped by the Geary Studio to sing for us and talk with Houston Public Media's St.John Flynn about the history of the group and their newest single, just released, a new a capella arrangement of Auld Lang Syne.
Watch the Mediaeval Baebes perform in the Geary Studio here.