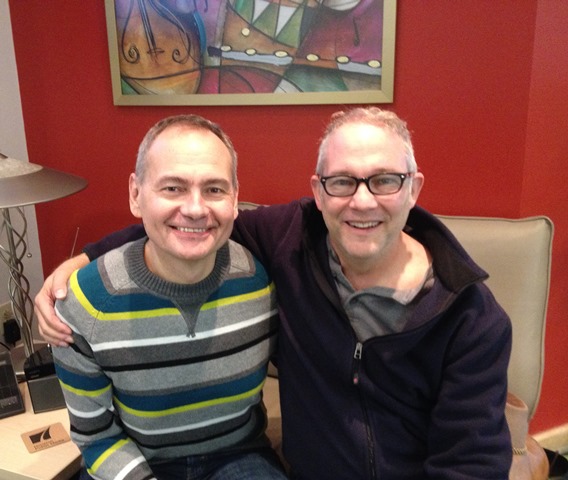 Scott Burkell (l) and Philip Lehl (r) from Stark Naked Theatre's Ho Ho Humbug. Photo by St. John Flynn.
Based loosely on author Scott Burkell's experiences working one Christmas in Santaland at Macy's in Herald Square in New York City, Ho Ho Humbug tells the story of Guy and his employment as an elf and then a Santa in the world-famous location and the effect it has on him.
In the tradition of Miracle on 34th Street and David Sedaris' The Santaland Diaries, Ho Ho Humbug illuminates the meaning of the holidays and what it means to be human.
Ho Ho Humbug writer and lead actor, Scott Burkell, and director Philip Lehl talk with Houston Public Media's St.John Flynn about the Stark Naked Theatre production, which runs at Studio 101 in the Spring Street Studios through December 24th, 2014.