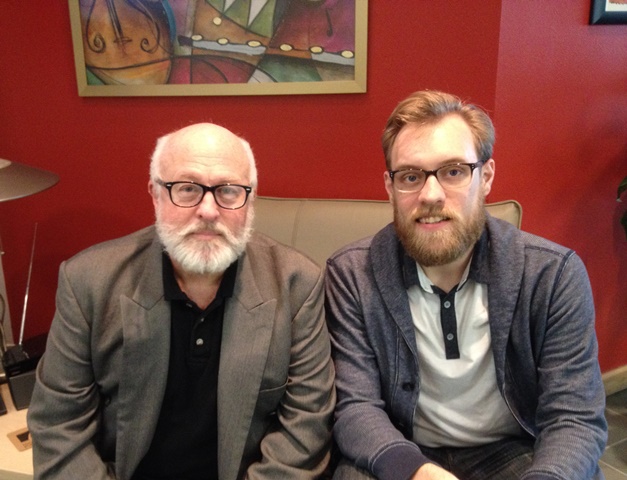 (L)James Belcher (Scrooge) and Philip Hays (Director) from the Classical Theatre Company's A Christmas Carol. Photo by St. John Flynn.
In preparing this new adaptation of Charles Dickens' 1843 novella, Classical Theatre Company executive artistic director John Johnston and resident company member Matthew Keenan wanted to stay as close to the original words of the story as possible and get back to the roots of the work.
The production involves only six actors meaning that, with the exception of James Belcher who plays Scrooge, they all have multiple characters to play. But Dickens' classic "ghost story of Christmas" is all there in the CTC's new telling.
The Classical Theatre Company's A Christmas Carol is on stage at the company's new Chelsea Market home, 4617 Montrose Blvd, through December 23rd.
Actor James Belcher and director Philip Hays discuss the production with Houston Public Media's St.John Flynn.