Flinching Eye Collective talks with Houston Public Media.
Multimedia performance group Flinching Eye Collective incorporates experimental music, theater, video and controlled mayhem into interactive performances that encourage audiences to become part of the show. Flinching Eye member Matt Weedman talked with Houston Public Media when the group performed at Nicole Longnecker Gallery on the Houston stop of its "Aberration" tour. The performance took place on November 8, 2014.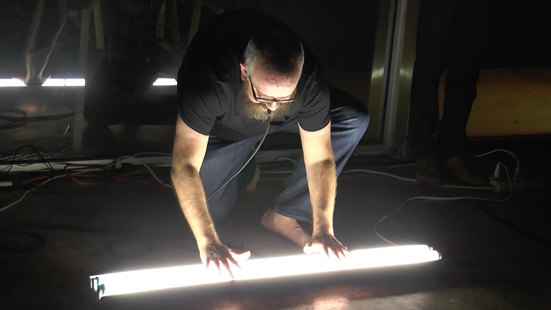 Matt Weedman. Photo by Troy Schulze.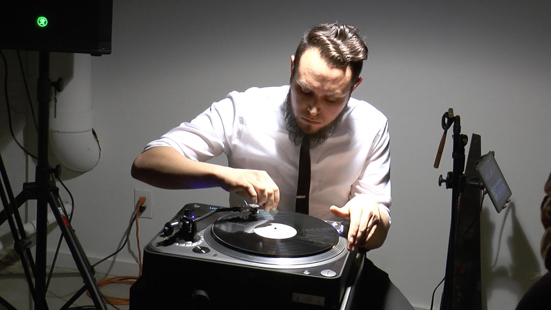 Adan De La Garza. Photo by Troy Schulze.