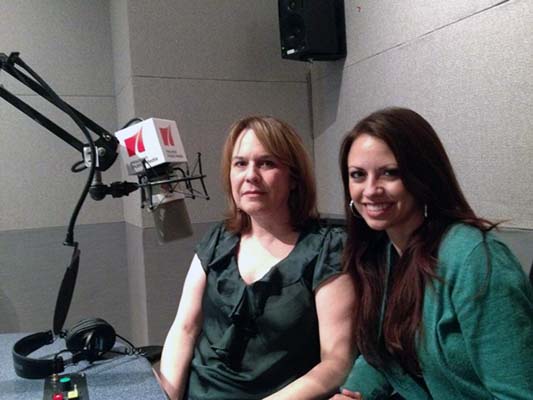 Mildred's Umbrella's Jennifer Decker (l) and Christie Guidry-Stryk (r). Photo by St. John Flynn.
The Mildred's Umbrella website describes Red Death this way:
"Jane, a kindergarten teacher/lifeguard searches for the origin of evil and human weakness that is responsible for the human fear of death. She searches Florida beaches, Texas sewers, the middle of the Adriatic Sea, following Prospero, her childhood friend who she knows will provide the answer. A twenty-first century riff on Edgar Allen Poe's 'Masque of the Red Death.'"
The play's final performances take place this weekend at Studio 101 on Spring Street.
Director Jennifer Decker, Mildred's Umbrella artistic director, and actor Christie Guidry-Stryk who plays lead character Jane Withers, talk with Houston Public Media's St.John Flynn about Lisa D'Amour's play.