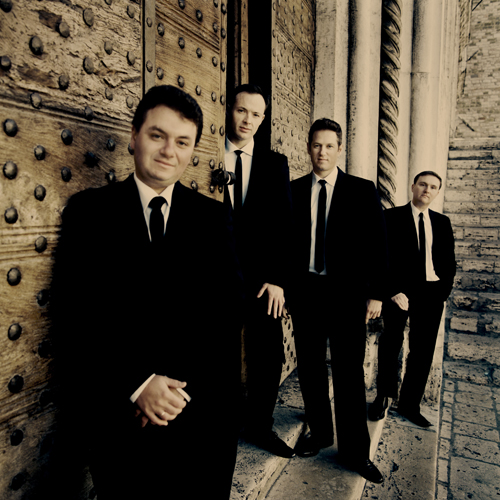 Jerusaleum Quartet (L-R): Sergei Bresler, Kyril Zlotnikov, Ori Kam & Alexander Pavlovsky; photo by Felix Broede.
Praised by The Times in 2011 as a group full of "passion, precision, warmth, a gold blend…" the award-winning Jerusalem Quartet returns to Houston to perform on Tuesday, October 21, at 7:30pm at Stude Concert Hall, presented by Chamber Music Houston. The ensemble's energetic program includes Beethoven's String Quartet in A major, Op. 18, No. 5, Bartók's String Quartet No. 2 and Ravel's String Quartet in F Major.
Founded in 1993, the Jerusalem Quartet was formed by four students at the Jerusalem Conservatory of Music and Dance. Since then, the group has earned critical acclaim, both for their concert performances and for their recordings on Harmonia Mundi. They are a three-time recipient of BBC Music Magazine's Chamber Music Award, most recently for their 2012 CD of Mozart quartets. The Jerusalem Quartet are founding members Alexander Pavlovsky (first violin), Sergei Bresler (second violin) and Kyril Zlotnikov (cello), plus Ori Kam (viola), who joined the group in 2011.
Houston Public Media's Catherine Lu spoke by phone with violist Ori Kam about the group's "sense of drama," the upcoming Houston program, and which composer he'd like to hang out with.