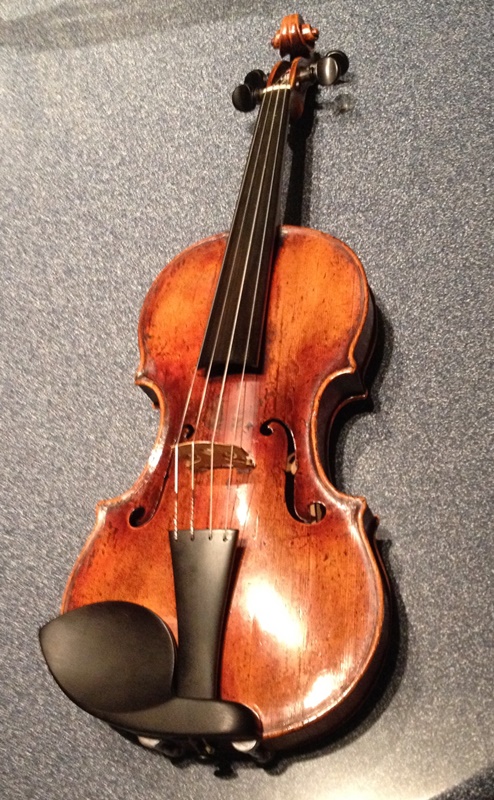 Kenneth Goldsmith's 1690 Albanus violin. Photo by St. John Flynn.
This evening at Rice University's Shepherd School of Music, faculty and students present "Sharing the Spotlight," a recital of works by some of the master composers of the Baroque era. Focusing on trio sonatas and arias, the performance includes works by Salomone Rossi, Arcangelo Corelli and Jean-Marie Le Clair as well as by Vivaldi, Handel and Telemann.
Among the period instruments the musicians will play are two Albanus violins dating from ca. 1690 and an even earlier Albanus violone or bass.
Shepherd School faculty violinist Kenneth Goldsmith, owner of one of the Albanus violins, talks to Houston Public Media's St.John Flynn about the instruments and the music on the program.