In honor of Hispanic Heritage Month, Music in the Making celebrates music inspired by Hispanic culture and written by Hispanic composers!
H. Owen Reed – La Fiesta Mexicana – I. Prelude and Aztec Dance
Moores Opera House
Moores School Symphony Orchestra; Franz Krager, conductor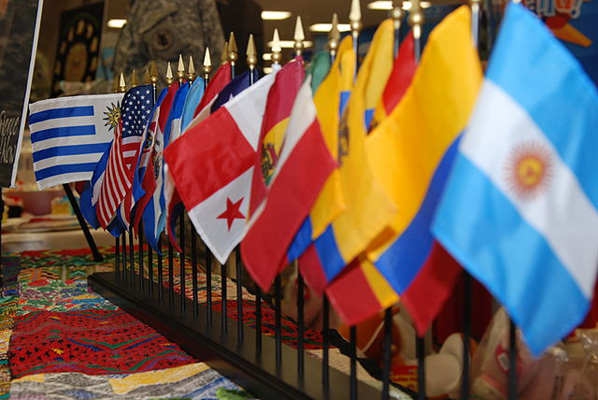 Photo from a US Army celebration of Hispanic Heritage Month from 2009. Credit: Army Sgt. Nina Ramon 345th Public Affairs Detachment. Public domain.
12/3/2009
Alberto Ginastera – Piano Sonata No. 1
Moores Opera House
Tali Morgulis, piano
9/26/2010
Enrique Granados – Intermezzo from Goyescas
Duncan Recital Hall
Desmond Hoebig, cello; Andrew Staupe, piano
2/12/2012
Heitor Villa-Lobos – Trio for oboe, clarinet, and bassoon
Moores Opera House
Martin Schuring, oboe; Robert Spring, clarinet; Jeffrey Lyman, bassoon
3/7/2004