In celebration of National Poetry Month, Houston Public Library presents three local poets (Mike Alexander, Robin Davidson and Peter Hyland) reading from their new collections at the event, New Books, New Poems, this Saturday, April 19 at 2pm at downtown's Central Library.
Houston Public Media's Catherine Lu chatted with Robin Davidson, who shared three poems from her recently-published book, Luminous Other.
Robin Davidson, born in Trieste, Italy to American parents, holds a BA in French from the University of Texas at Austin, and MA and PhD degrees in creative writing from the University of Houston. She is the author of Luminous Other (Ashland Poetry Press, 2013) which won the 2012 Richard Snyder Memorial Prizeas well as two chapbooks: City that Ripens on the Tree of the World (Calypso Editions) and Kneeling in the Dojo (Finishing Line Press). She is co-translator, with Ewa Elzbieta Nowakowska, of The New Century: Poems, from the Polish of Ewa Lipska (Northwestern University Press) and has received, among other awards, a Fulbright professorship at the Jagiellonian University in Kraków, and a National Endowment for the Arts translation fellowship. She teaches creative writing as associate professor of English for the University of Houston-Downtown.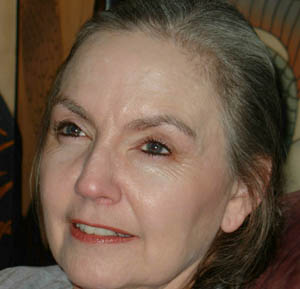 Poet, Robin Davidson