This weekend, Grammy-nominated early music ensemble Ars Lyrica presents the Texas première of George Frideric Handel's oratorio, Susanna, 265 years after it debuted in England.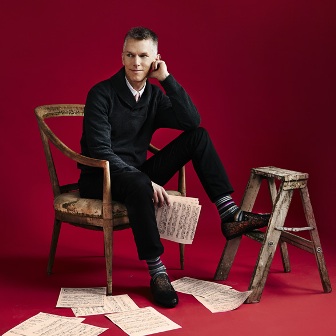 Ars Lyrica artistic director, Matthew Dirst
One of Handel's late works, the story is taken from the apocryphal chapter 13 of the Old Testament Book of Daniel. The virtuous young woman Susanna is accused by two community elders, who secretly lust after her, of sexual immorality. Condemned to death, she is spared by the arrival of the prophet Daniel who exposes the lies of the elders and restores her reputation.
Ars Lyrica artistic director, Matthew Dirst, talks with Houston Public Media's St.John Flynn about his group's performance of Handel's dramatic work.
Ars Lyrica presents Susanna Saturday, March 29, 2014, 7:30 pm, and Sunday, March 30, 2:30 pm, in the Hobby Center's Zilkha Hall. For more information, visit Ars Lyrica online.
(The recording of Susanna heard in this interview features Nicholas McGegan conducting the Philharmonia Baroque Orchestra, the Chamber Orchestra of the University of California, Berkeley, and soloists: Lorraine Hunt, soprano (Susanna); Drew Minter, counter-tenor (Joacim); Jill Feldman, soprano (Daniel); William Parker, baritone (Chelsias); Jeffrey Thomas, tenor (First Elder); & David Thomas, bass (Second Elder). (Harmonia Mundi, HMU 907030.32).