Anne Hailey Estevis was raised in Corpus Christi, Texas. She graduated from Roy Miller High School in 1954, and shortly thereafter, her mother moved the family to the Agua Negra Ranch near Santa Rosa, New Mexico. Her mother, a native New Mexican, served as the family's historian and storyteller and inculcated in Estevis a deep appreciation and a keen interest in the history and cultures of Mexico and the American Southwest.
Estevis earned a B.A. degree in education from College of the Southwest and began her career in Hagerman, New Mexico, where she taught secondary social studies and physical education. Subsequently she moved to the Jemez Springs, New Mexico area where her teaching experiences included physical education and language arts at Jemez Valley High School and a two-year assignment at the San Diego Mission School at the Jemez Pueblo Reservation. In Jemez Springs, she met and married fellow teacher, Francisco Estevis, a native of the Lower Rio Grande Valley of Texas.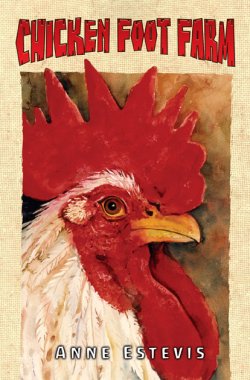 In 1974, the Estevis family, now including three daughters, moved to Edinburg, Texas. Estevis continued her teaching career, as well as her education, earning a master's degree in education from Pan American University and a doctorate in education from Texas Tech. She retired from the University of Texas — Pan American in 2000. Estevis marks her literary debut with Down Garrapata Road (Piñata Books, 2003), a tender debut novel set in South Texas during the 1940's and 1950's. Estevis and her husband continue to live in Edinburg, enjoying their retirement and their grandchildren.
Rich with the customs and traditions of rural, Mexican-American life, Chicken Foot Farm (Piñata Books, 2008), Anne Estevis' anticipated second novel, depicts a multi-generational family living in South Texas on the eve of World War II. As the seasons—and loved ones—come and go and misfortunes befall the family, young Alejandro learns the lessons of life: the importance of family, honesty, hard work, and compassion.
Arte Público Press is the nation's largest and most established publisher of contemporary and recovered literature by U.S. Hispanic authors. For more information, please visit our website at www.artepublicopress.com.
In the next installment of a series of monthly features, Classical 91.7's Eric Ladau spoke with Ms. Estevis about her works.