Alicia Gaspar de Alba is a native of the El Paso/Juárez border, and recognizes herself as "the first Chicana fruit of her family." She is both a writer and an academic, with a Master's degree in English/Creative Writing from the University of Texas at El Paso (1983) and a Ph.D. in American Studies from the University of New Mexico (1994). She is a professor and founding faculty member of the César Chávez Center for Interdisciplinary Instruction in Chicana/o Studies at UCLA, of which she is currently serving as Chair, and she also holds a joint-appointment in the department of English. She teaches courses in Chicana lesbian literature, border consciousness, barrio popular culture, Chicano/Latino exhibitions, Chicano/a life and culture, Chicana feminism, and bilingual creative writing. Alicia has served as Interim Director of the Lesbian, Gay, Bisexual, Transgender Studies Program and as Associate Director of the UCLA Chicano Studies Research Center, under whose auspices she organized the international conference "The Maquiladora Murders, Or, Who Is Killing the Women of Juárez?" in 2003.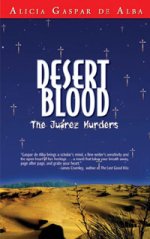 Desert Blood: The Juárez Murders (Arte Público Press, 2005), a mystery novel about the ten-year crime wave of murdered and mutilated poor brown women in Ciudad Juárez, across the border from El Paso, Texas, won both the Lambda Literary Award for Best Lesbian Mystery Novel and the Latino Book Award for Best Mystery Novel. It also received outstanding reviews, including starred reviews in Library Journal and Booklist.
She is the author of a historical novel, Sor Juana's Second Dream (University of New Mexico Press, 1999), which was named Best Historical Fiction in the 2000 Latino Literary Hall of Fame Book Awards; the novel has been translated into Spanish (2001) and German (2002). Her critical study, Chicano Art Inside/Outside the Master's House: Cultural Politics and the CARA Exhibition (University of Texas Press, 1998), is based on her award-winning American Studies dissertation. She has also published a collection of short stories, The Mystery of Survival (Bilingual Press, 1993), which was awarded the first Rudolfo and Patricia Anaya "Premio Aztlán" in 1994, as well as a full-length collection of poems, "Beggar on the Córdoba Bridge," which appears in the volume Three Times a Woman: Chicana Poetry (Bilingual Press, 1989). Her writing has been anthologized in several publications, including From Totems to Hip-Hop: A Multicultural Anthology of Poetry Across the Americas, 1900-2002 (Thunder's Mouth Press, 2003); The Floating Borderlands: Twenty-Five Years of U.S. Hispanic Literature (University of Washington Press, 1998), Latina: Women's Voices from the Borderlands (Simon & Schuster, 1995), Tasting Life Twice: Literary Lesbian Fiction by New American Writers (Avon Books, 1995), Growing Up Chicana/o (William Morrow, 1994), and In Other Words: Literature by Latinas in the U.S. (Arte Publico Press, 1994). Her work has also been published in French, German, and Mexican anthologies of Chicano/a literature.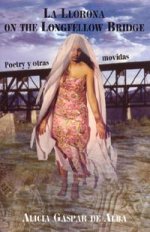 Her second collection of poetry, La Llorona on the Longfellow Bridge, was published by Arte Público Press in 2003, and her first edited volume, Velvet Barrios: Popular Culture & Chicana/o Sexualities (2003) was released by Palgrave/Macmillan.
Her latest novel, Calligraphy of the Witch, was released by St. Martin's Press in 2007. Her novels Desert Blood: The Juárez Murders and Sor Juana's Second Dream were both released in a new, paperback edition in 2007. The Spanish translation of Desert Blood will be published in September 2008.
Arte Público Press is the nation's largest and most established publisher of contemporary and recovered literature by U.S. Hispanic authors. For more information, please visit our website at http://www.artepublicopress.com/.
In the next installment of a series of monthly features, Classical 91.7's Eric Ladau spoke with Ms. de Alba about her works.