One of the great pleasures of opera-going in Houston is observing the growth of members of the Houston Grand Opera Studio. These young artists are participating in one of the best opera apprentice programs in the world, and they are a tremendous source of pride to anyone connected with Houston Grand Opera. No wonder. Studio alumni include Susanne Mentzer, Joyce DiDonato, Eric Halfvarson, Denyce Graves, Jill Grove, Ana Mar?a Mart?nez, Richard Paul Fink, Greer Grimsley, Oren Gradus, Bruce Ford and Richard Bado, among many others. Even more telling, 90 percent of the program's alumni are making their careers in music theater.
This season, three artists complete their tenure with the Studio and launch their careers at the end of the spring repertory period: soprano Jennifer Root, mezzo-soprano Fiona Murphy and pianist/coach Jeremy Frank. In conversation, all three are warm and personable, and while the future may not yet be completely mapped out for them, they nonetheless share the kind of confidence that can only come from the prospect of a career doing what they love. They also all share one more key trait: they're keenly aware of the value of the numerous opportunities afforded them throughout their time in the Studio.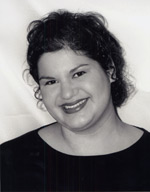 "When I first came into the Studio," explains Jennifer Root, "I was supposed to cover Cornelia in Julius Caesar. It was the first time I had prepared a role in another language than English, the first time I had a prepared a role of that length, and the first time I had prepared a role with recitative versus arias. So I had no idea where to start. I took out a CD booklet and wrote down the English exactly as it was in the CD booklet under the lines [in the score] as far as I could match it out. Now, my understanding of Italian and other languages is much better so that I can see what's in the CD booklet, see what's in the score and think 'Oh, I understand how they came up with that. This is what it really translates to.' "
In fact, Jennifer Root's fundamental approach to singing changed in her four years here. "My vocal technique has changed very much," she says. "I came into the Studio not really knowing a lot. You hear a lot of advice about singing 'on the body' and 'on the breath' and 'going through the passaggio evenly' and things like that, and I had no idea what they meant. Now, when somebody says, 'That needs more breath underneath,' or 'You need to stimulate that vibrato more,' I'm thinking, 'Oh! Okay, I get that now.' In the beginning I had no idea what they were talking about."
Root entered the Studio as a mezzo and will depart as a soprano, which accounts for her fourth year in the Studio. Diane Zola, now HGO's artistic administrator, was the Studio's director when Root entered the program. "Jennifer came to us with a dramatic mezzo voice, and that was what she wanted to sing—the repertoire of Dolora Zajick," Zola explains. "But the color of her voice sounded like a soprano to us. Singers tend to identify strongly with their voice types, so it was important to give her time not only to accept but embrace a different vocal fach. She began to delve into the soprano repertoire, but she needed more than the typical third year in the Studio to make such a significant change. We wanted her to stay for a fourth year because we are committed to her and to her talent."
At first, Root says the transition required her to "take a step back in order to step forward. I had to back off the repertoire I was interested in, and in some ways start over." She is not ready yet to sing what will be her core repertoire ("Verdi, Wagner and other things that start with fricative consonants," she quips) but she is going slowly and healthily with the help of current Studio Director Hector V?squez and Music Director Kathleen Kelly.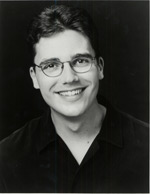 Life in the Studio presents a dizzying schedule of meeting both performance and training commitments. Jeremy Frank explains what that means to the pianist/coach members: "There's a somewhat small music staff here, so in some ways we function just like the rest of the music staff. We play for mainstage rehearsals; we sometimes coach principal singers; once rehearsals move into the theater, we're part of the process of taking notes and disseminating notes to the artists; and sometimes we play in the orchestra." All of those are among the duties of full-time music staff, he points out.
In addition, he explains, the pianist/coaches participate in the training aspect of the program. "I take piano lessons. I have German and Russian lessons. The singers take lessons in two of four languages, and so we also participate in that. When it works out, we have a weekly repertoire class for just the two apprentice coaches and the conducting fellow, where we meet with Kathleen Kelly and work through repertoire that we're working on or other projects that are coming up. We also work on conducting and prompting skills. And, of course, we give the Studio singers coachings and help them prepare for their cover roles and for their mainstage assignments, as well as for audition arias."
When asked what has changed for him in his three years in the Studio, Frank says without hesitation: "There have been two big developments, I think. One is having piano lessons again to really address issues in my playing for the first time since I was studying as a solo pianist during my master's degree six years ago. That probably is the most valuable thing I've taken from the experience. The other is coaching, which is really a kind of craft that you can't learn without doing it. And to play mainstage rehearsals with famous artists who come in and with conductors who come in from all over the world, in addition to Maestro Summers, is invaluable. That kind of experience you can't get very many places."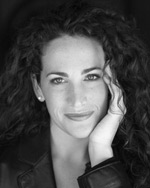 Irish mezzo-soprano Fiona Murphy also cites the performance opportunities and the polish her artistry and voice have gained as significant assets she takes away from her three years here. Just to illustrate, she made her HGO debut in the small role of Kate Pinkerton in Madame Butterfly and this season took on Zerlina in Don Giovanni and Hansel in Hansel and Gretel; in the spring she tackles Fox Golden-Stripe in The Cunning Little Vixen.
She also speaks of gaining an understanding of how a major opera company operates and about the business end of opera. She credits HGO Artistic Administrator and former Studio head Diane Zola for bringing her into the Studio and for infusing business savvy into the program: "She [Zola] was an agent herself and therefore is invaluable to the company for the young artists to explain that end of things. You also gain a lot from working with very established, successful artists who visit the company. You're able to talk to them about how their path came about, how they found their agent."
Among Murphy's most cherished experiences of the past three years is getting to know her personal idol: "I've been a longtime fan of Frederica von Stade," she says. "I sing a similar repertoire to hers and I've lost count of the recordings I have of her." The two mezzos met when von Stade attended an HGO performance and came backstage afterward. They met again when both performed in the 50th Anniversary Gala concert. The two became even better acquainted when von Stade came last season to sing Ottavia in The Coronation of Poppea. While in Houston for Poppea, von Stade did a recital that Murphy naturally attended. "She's an absolute lady," says Murphy about von Stade, "and I must say a big highlight of my time here was when she was singing an Irish song in her recital and dedicated it to me. Not only was meeting her a dream come true, but having that personal connection with her is just fantastic."
As for what comes next after the Studio, both singers face auditions both for companies and prospective agents (although even without an agent, Fiona Murphy has landed herself a Carmen with English National Opera), while Jeremy Frank considers whether to focus on a full-time position with a company's music staff, or whether he'd be happier as a freelance pianist/coach dividing his time among many companies.
Looking back, the Studio experience is perhaps summed up best by Jennifer Root: "I'm not the performer I was when I came in [to the Studio], and I couldn't have dreamed four years ago of being the performer I am now. The future is much more promising to me."
Here's wishing that all three of these splendid artists see their promising futures realized, and here's hoping we see them back in Houston very soon.