Cast memers from Houston's Gilbert and Sullivan Society where in KUHF's Performance Studio this afternoon for a preview of their upcoming double bill. . .
Podcasts
You can find excerts from KUHF's archive of local concert recordings avaiable for podcast by clicking here.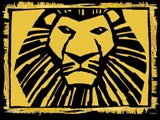 The theatrical arm of the Disney organization has mounted a second national touring production of its award-winning stage musical The Lion King. It's being presented at the Hobby Center by the Broadway in Houston series. Singer-Actor Kevin Gray, who has previously played the title roles in the musicals, Phantom of the Opera and Jekyll and Hyde, returns to Houston in the role of wicked Uncle Scar. He spoke with TFR Producer Bob Stevenson. Audio here.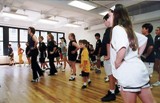 This year the 80th Macy's Thanksgiving Day Parade will begin with a new song by Michael Feinstein performed by a troupe of some 600 singers and dancers – aged 10 to 14 – from all over the country. Those young show-biz hopefuls are being recruited right now by an award-winning non-profit New York theater-arts training school called Camp Broadway, which is conducting auditions in cities across the land. They'll be holding try-outs tomorrow here in Houston, hosted by Theatre Under the Stars, at the Hobby Center in Downtown Houston. Choreographer Tony Parise has been the Artistic Director of Camp Broadway for the past siz years. He will create the choreography for the Macy's performance of "Give Me a Drum!," ane he'll be on hand for the auditions tomorrow here in Houston. He spoke with KUHF's Alison Young. Audio here.