Sopranos Anne Heath-Welch and Nancy Curtis stopped by the KUHF Performance Studio today. They brought along Pianist Roger Keele for a performance of arias from Puccini's Suor Angelica and Carlisle Floyd's Flower and Hawk. . .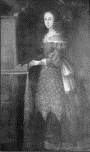 For it's final performance of the season, the St. Cecilia Friends of Music Series will present a concert version of both of those one act operas. Soprano Nancy Curtis plays the title character in Puccini's one-act tragedy Sister Angelica and Anne Heath-Welch is Eleanor of Aquitane in Floyd's Flower and Hawk. Roger Keele directs performances of these rarely-seen opera in two performances: Saturday night at 7:30 St. Stepehen's Episcopal Church, 1805 W. Alabama, and next Monday evening at 7:00 at Trinity Episcopal in Galveston. Audio here.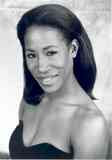 Houston Ballet Principal Dancer Lauren Anderson was also in the studio today. She appears as Kitri in the opening night perofrmance of Don Quioxte. The Houston Ballet will close it's 2005-2006 season with a revival of this full-length work with choreography by Ben Stevenson and music by Ludwig Minkus, adapted and revised by John Lanchbery. Performances open tomorrow night in the Brown Theatre of the Wortham Center and run through June 18th. Ms. Anderson spoke with KUHF's Dean Dalton. Audio here.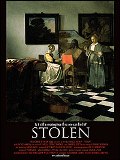 Finally, KUHF's Eric Ladau talked with film-maker Rebecca Dreyfuss about the documentary film Stolen. It tells the story of the two men who posed as police officers and gained entry into Boston's Isabella Stewert Gardner Museum and proceeded to commit the largest art theft in modern history, making off with thirteen masterworks, including five paintings by Degas, three by Rembrandt, and the renowned domestic scene, The Concert, by Johannes Vermeer. The total value of the purloined pieces is now estimated at half-a-billion dollars. The movie will be shown tomorrow evening at 6:00 in the Brown Auditorium at the Museum of Fine Arts Houston. KUHF's Eric Ladau will host this free Artful Thursday event. Audio here.