Guitarist Valerie Hartzell is the Founder and Director of the Classical Minds Guitar Festival at the University of Houston. She stopped by the KUHF Performance Studio along withsoprano Sandra Johnson and Fernand Vera and Olga Amelkina-Vera of the Khitara Duo to preview two of the recitals that will close out the festival this weekend. . .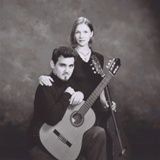 This week marks the third annual Classical Minds Guitar Festival which is part of the Texas Music Festival at the Uiversity of Houston. The festival wraps up its week of activity with a flurry of public performances. The Khitara Duo will be the second half of a double-bill tomorrow evening at 7:30. Guitarist Mitch Weverka opens the evening in Dudley Recital Hall. Valerie Hartzell and Sandra Johnson will appear Saturday evening, again on the second half of a two-part concert that begins at 7:30 with a performances by faculty guitarist Isaac Bustos. TFR host Dean Dalton hosted then live session in Studio 3-C.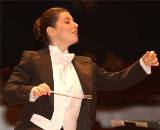 Music Director Libi Lebel and pianist Scott Holshouser where in the Performance Studio today as well. Mr. Holshouser is the Principal Keyboardist of the Houston Symphony and today he played a little of the cadenza from the Gershwin Rhapsody in Blue on the KUHF Steinway. Ms. Lebel will lead Holshouser along with members of the Doctor's Orchestra of Houston in an all-American program this Sunday afternoon at 5:00 in the Cullen Theatre of the Wortham Center. Proceeds will benefit Camp For All. Audio here.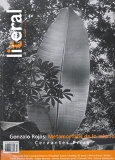 Writers Eduardo Gonzalez Viana of Peru and Alberto Ruy Sanchez of Mexico, along with Peruvian poet, playwright and fiction-writer Isaac Goldemberg, will be the speakers at a symposium on contemporary Latin-American literature to be presented – in Spanish – this evening at 7:00 in Jones Hall, 2910 Yoakum Blvd. on the campus of the University of St. Thomas. The event is sponsored by the UST Department of Modern and Classical Languages and the literary magazine Literal: Latin-American Voices. Mr. Viana and Mr. Sanchez spoke with KUHF's Alison Young. Audio here.