FOR IMMEDIATE RELEASE
Contact:
Kori Lee
Manager, Membership and Communications
Houston Public Media
713.743.1178
klee@houstonpublicmedia.org
HOUSTON — (March 7, 2023) — Continuing its commitment to prioritizing and elevating voices in the community, Houston Public Media is pleased to welcome Laurie Johnson-Ramirez in her new role as the Executive Director of Content Operations.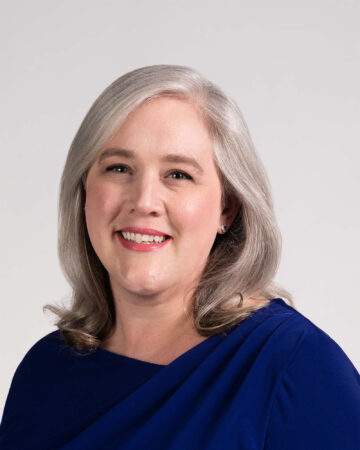 "As a member of the Executive Team, Ramirez will oversee all local content efforts, including news, radio operations, digital and our talk shows. Her leadership and experience make her the perfect candidate to propel us into this next chapter of growth at Houston Public Media," said Josh Adams, Station Manager.
Since joining Houston Public Media in 2002, Ramirez has been instrumental in launching an Enterprise Unit allowing reporters to craft and sharpen their stories while investigating and being a voice for those in the community of Greater Houston. She has served as Director of Houston Public Media News since 2021 and is the winner of multiple awards for her coverage of breaking news, politics and government, and public affairs reporting. As a leader for The Texas Newsroom, a collaboration between Houston Public Media, NPR and public media stations in Dallas, Austin and San Antonio, Ramirez directs the station's content locally, regionally and nationally.
"I am excited to be in this new role where I can join our executive team in leading our digital expansion and ensure that our news and content reflects the voices in our Houston community," said Ramirez.
A native of Houston and a graduate of the University of Houston, Ramirez is a frequent contributor to NPR and has been heard on CNN, BBC, MSNBC and international news outlets. She has covered a wide array of topics in her 20 plus years at Houston Public Media including the crash of Space Shuttle Columbia, Hurricanes Ike and Katrina, numerous elections, investigative reports and the multiplatform series "Below the Waterlines: Houston After Hurricane Harvey."
Learn more about Laurie Johnson-Ramirez here.
# # #
About Houston Public Media Houston Public Media is a service of the University of Houston and supported by financial gifts from the community. Houston Public Media combines broadcast and digital assets to serve residents of Southeast Texas with trusted local news and entertainment, as well as national programming from NPR and PBS. With a combined weekly audience of more than 1.6 million, Houston Public Media is committed to delivering content that expands minds and possibilities with trusted information.