FOR IMMEDIATE RELEASE
Contact:
Kori Lee
Manager, Membership and Communications
Houston Public Media
713.743.1178
klee@houstonpublicmedia.org
HOUSTON — (May 3, 2022) — Houston Public Media is pleased to embrace Mark Norris as the new Director of Digital Content.
In his new role, Norris will oversee all digital coverage for Houston Public Media, including the station's website, social media platforms and apps.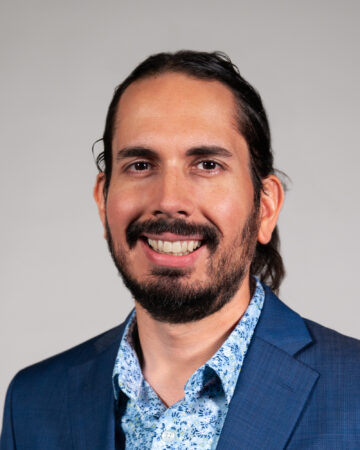 "Mark Norris is an excellent addition to the management team and brings a wealth of experience to Houston Public Media," said Executive Director of Content Operations, Kyle Claude. "Mark has over 10 years of experience leading digital teams serving audiences on broadcast, digital and social media platforms with extensive digital content creation experience."
Born and raised in Dallas, Norris graduated from Southern Methodist University with multiple degrees in both journalism and political science. As a Metro reporter for The Dallas Morning News, Norris was able to gain knowledge in his field where he would then spend nearly a decade as Digital Director at KDFW-TV FOX 4 in Dallas. Under his leadership the station became a leader in the market for social media and digital news coverage. While in Dallas, Norris also was adamant in helping lead the newsroom's political coverage each campaign cycle. Major stories and topics covered during his tenure include: the West fertilizer plant explosion, multiple cases of Ebola in Dallas, the arrest and trial of Dallas Police Officer Amber Guyger and the COVID-19 outbreak and response.
Josh Adams, Station Manager, said "We are very excited about Mark's digital and social media expertise. He also has local news and sports reporting experience making him well equipped to make an impact here at Houston Public Media contributing to our culture of journalism."
Learn more about Mark Norris here.
# # #
About Houston Public Media
Houston Public Media is a service of the University of Houston and supported with financial gifts from the community. Houston Public Media combines broadcast and digital assets to serve residents of Southeast Texas with trusted local news and entertainment, as well as national programming from NPR and PBS. With a combined weekly audience of more than 1.6 million, Houston Public Media is committed to delivering content that expands minds and possibilities with trusted information.